SJC Long Island men's volleyball coach William Kropp is set to be inducted into the Suffolk Sports Hall of Fame May 16 during a ceremony at Watermill Caterers in Smithtown.
"I'm honored and humbled by my selection," Kropp said. "You always wonder if you belong when you hear of all the outstanding people who are already in the Suffolk (Sports) Hall of Fame. My class alone is amazing."
Kropp is being honored alongside such greats as NHL Commissioner Gary Bettman, sports broadcaster Bob Costas and WNBA player Bria Hartley.
Success at Sachem
With more than 500 wins, Kropp said he has more victories than any other boys coach in New York state history.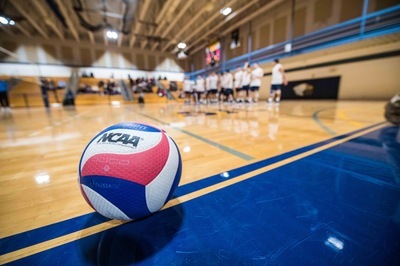 "I like practices better than games," said Kropp, who has more than 50 wins in less than three seasons at SJC Long Island. "I enjoy being in the gym, teaching and developing players' skill levels, regardless of their physical talents. Watching them grow, become more confident and develop into people all can be proud of is the most rewarding aspect of coaching. Its not the wins or championship, its about helping all my boys achieve at the highest level, on and off the court."
Kropp's first started coaching volleyball at Sachem High School in 1982 as the girls' junior varsity coach. He became head coach of the girls' varsity team in 1989, when he also started the boys' program. During his tenure at Sachem, Kropp led the boys' team  to five Suffolk County championships ('92, '94, '95, '00, '13) and one Long Island championship in 2013, compiling a 366-115 record and six Suffolk Coach of the Year honors. With Sachem's girls' program, he posted a 220-44 record, winning three Suffolk County titles ('94, '95, '98), seven league championships and four League I Coach of the Year honors.
"My favorite thing about volleyball is that it's the ultimate team game," said Kropp, who didn't play volleyball competitively until college — as a sophomore at SUNY New Paltz. "No one player can dominate unless his or her teammates do their jobs. To get everyone playing together and buying into the team concept is what I enjoy about the sport."
Joining St. Joseph's
Kropp founded SJC Long Island's men's volleyball team in 2016, becoming the head coach. The team began play during the spring 2017 semester.
"I was fortunate to be given the opportunity to start something that I believe has, in a short time, become very special. I couldn't be more proud of the boys that took a chance on me and St. Joe's three years ago, and the work they put in to create what we have today," he said.
Since I've come to St. Joe's, I've been inspired by my colleagues, as well as my players, to raise my game and become a better coach and person," he said. "I've always looked to others to help me find a better way. As we get older, I don't think we should stop learning or growing." –William Kropp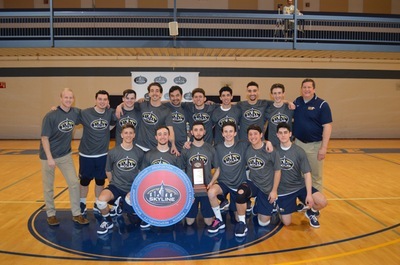 Now in their third season, the Golden Eagles have already earned one Skyline Conference Championship title, in 2018.
"I do believe we will win the Skyline again," Kropp said. "It's not that I'm over-confident; however, I wouldn't be honest if I didn't say, if we stay healthy, we'll repeat."
Kropp was named Skyline Conference Coach of the Year in 2017 and 2018.
"Since I've come to St. Joe's, I've been inspired by my colleagues, as well as my players, to raise my game and become a better coach and person," he said. "I've always looked to others to help me find a better way. As we get older, I don't think we should stop learning or growing."