Christine Pendergast spoke to SJC Long Island students Tuesday, April 5, about ALS, her late husband Chris Pendergast, and the legacy he has left behind after his own battle with the disease.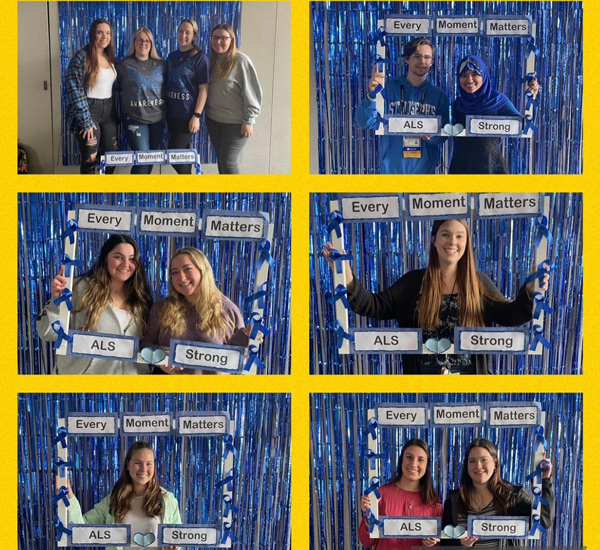 The event, hosted by the student-run Educators Club and Recreation Club, allowed others to learn more about amyotrophic lateral sclerosis — more familiarly known as ALS.
Christine discussed the book she and Chris published a few months before his death, called "Blink Spoken Here: Tales from a Journey to Within," which tells the story of the family's rare 27-year journey with ALS.
"Christine Pendergast opened my eyes to a new meaning of appreciating life," said Asma Hosein, president of the Educators Club and a junior child study major with a concentration in psychology. "The valuable experiences that she shared were inspiring, emotional and heartfelt. She left an impact on me, and I will continue to honor her family's legacy when I become a teacher."
Students picked up ALS awareness items, and shared written messages with Pendergast. The Recreation Club also held a raffle that helped raise funds for the annual ALS Ride for Life event, of which the St. Joseph's College community has participated in since 2006.
The Recreation Club will continue raising funds for ALS research through a Spikeball Tournament set to take place Thursday, April 28, during Common Hour.