With finals quickly approaching, it's time to prep in the best places SJC Long Island has to offer. So grab your books, get your coffee and settle down for a productive study session.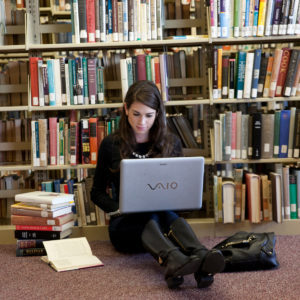 You're greeted with peace and serenity the second you walk into the Callahan Library—the perfect environment for focusing as you dive into your study materials. Plus, you're surrounded by an abundance of resources – books, journals and scholarly articles that may aid in your studies. Settle down in one of the comfy chairs downstairs (enter the library, walk down the stairs to your right and they're straight ahead), find a seat in front of one of the many computers or allow yourself some privacy and a view at one of the many desks that line the windows both upstairs and down.
2. O'Connor Hall – Third-Floor Lounge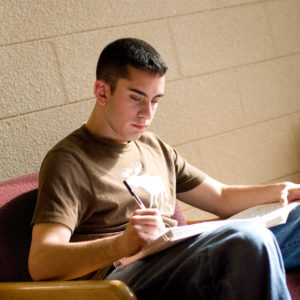 The lesser-used student lounge, there are plenty of cushioned seats in this spacious area on the third floor of O'Connor Hall. Located around the corner from the Perch, this study space leaves you within reach of plenty of refreshments to keep your mind alert – including Starbucks beverages.
3. Shea Conference Center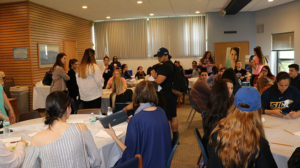 If you're looking for a quiet place to study that's off the beaten path, head to the lowest level of O'Connor Hall, go down the wing across from the cafeteria and head to the Shea Conference Center at the very end of the hall. As long as there's no event going on, it just may be the place to set up your study materials and immerse yourself in your notes.
4. Business Technology Building – Computer Lab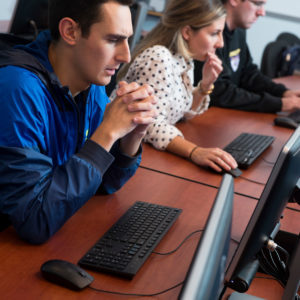 While the O'Connor Hall computer lab tends to fill up fast, the computer lab in the Business Technology Building is a great option for a quiet study space with computers. Just make sure you actually study instead of spending the whole time on Reddit.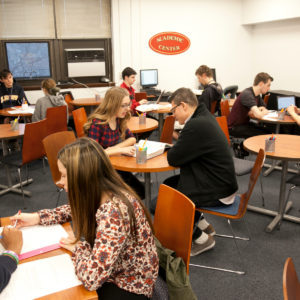 SJC Long Island's Academic Center makes sure you receive the support you need. The staff is trained to tutor in a variety of topics, all listed on SJC's website. If you're studying for your finals and you feel like you're still struggling with a specific area, make an appointment with the Academic Center! They are there to help you. Stop by their office on the third floor of O'Connor Hall, call them at 631.687.1428 or use their online scheduling system to make an appointment.