It's Catholic Sisters Week once again, and this year we asked St. Joseph's University, New York alumni to remark on the Sisters of St. Joseph and their impact on both campuses. 
Catholic Sisters Week aims to acknowledge the "spirituality, mission and community building of women religious" and encourage new campaigns in the spirit of their charism.
The influence of the Sisters of St. Joseph at the University has been felt across generations of alumni. In their honor, a chapel in the Long Island Campus' new Student Center – set to open later this year – will be called The Sisters of St. Joseph's Chapel.
Read more below about their impact on our students through the years. 
---
Patricia A. Belcher Baessler '84, Long Island Campus
"S. Karen Kenney was a wonderful teacher and human being. She was an accomplished teacher with great stories and an excellent sense of humor. She will always be a blessing in my life. I always taught my students the study habits S. Karen taught us. Her favorite saying was, 'Take time in the beginning to save time in the end,' and the students who took that advice found they did better." 
---
Alexis Bellini '21,  Long Island Campus  
"S. Suzanne Rachel was absolutely amazing. She was my rock throughout my undergraduate experience. She was there anytime I needed something, and she had a wealth of knowledge in every department."
---
Linda De Motta '83, Long Island Campus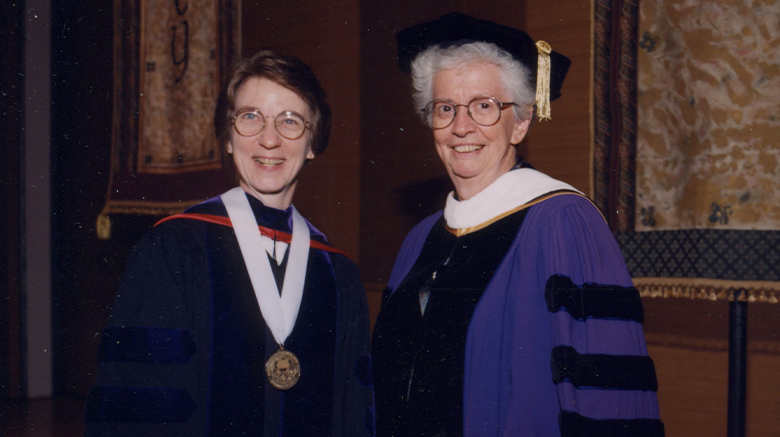 "The Sisters understood I needed attention because I would get lost in a crowd easily, so I enjoyed staying in touch with all of them. When I started teaching I struggled a bit, but I turned back to the Sisters when I needed help. Throughout my career, all the training I got from the Sisters kept coming back to me, over and over, even long after graduation."
---
Annamarie Theresa Bartone Hidalgo '71, Brooklyn Campus
"The Sisters carried themselves with an elegance and gentleness that you couldn't help but admire. They taught us how to carry ourselves in the best possible demeanor, and I believe it's one of the reasons my own students remember me fondly."
---
Virginia C. Mastondrea Humes '64, Brooklyn Campus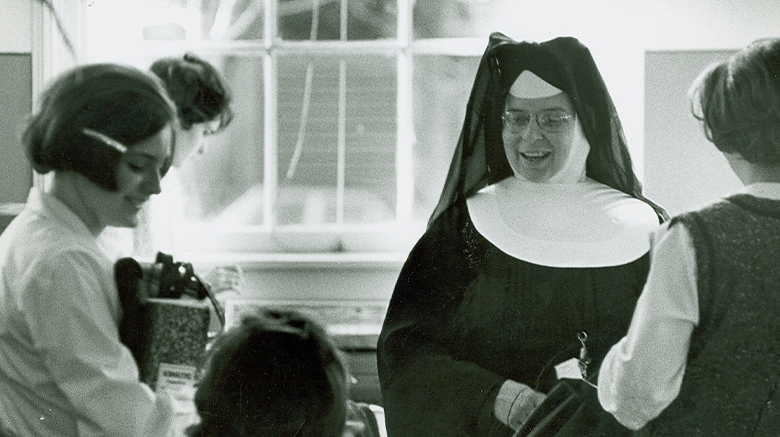 "The Sisters were very personal, professional and intelligent. They were brilliant women. They had Ph.D.s from Columbia University, Hunter College and New York University. I never could have afforded to go to a secular college and be taught by people of their caliber. These women loved their professions, and it showed."
---
Victoria Mary O'Moore McMahon '54, Brooklyn Campus
"I met many wonderful Sisters, especially S. Margaret Buckley, who was absolutely fantastic. She instilled confidence in me, and I think about her quite frequently. I'm grateful for the Sisters at St. Joseph's and the friendships I made."
---
Anna Consoli Paddeu '61, Brooklyn Campus
"I felt very much at home at St. Joseph's. I had four years of learning and meeting people. The Sisters were wonderful. I had Sisters of St. Joseph all my life, from kindergarten through college, so I was very connected with them."