Long Island history adolescence education majors Steven Karl and Sean Murray spent parts of the summer interning at local history museums, improving their résumés and feeding their passion for the topic.
Karl, a junior, interned at the Long Island Maritime Museum in Sayville from mid-July until late September. Murray, a senior, is serving an internship at the Long Island Museum of American Art, History, and Carriages in Stony Brook until December.
"I have loved history since I was little," said Karl. "I think it is the most interesting field, and it is so important to know about. My grandfather is a U.S. Navy veteran, and I would watch specials on TV with him all the time when I was younger. I want to work in this field so I can teach others what I know about the history of the world."
Karl learned about the internship at the Long Island Maritime Museum during a history course taught by Steven Fuchs, Ph.D. With the help of Dr. Fuchs, he landed an interview, which led to the internship.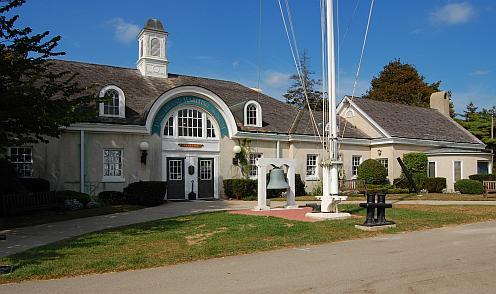 "This internship opened up new avenues for me, and it is important because of the networking that came out of it, as well," said Karl, 20, of Holbrook, New York. "My responsibilities were to study certain artifacts at the museum and write informational summaries about them for the (museum's) website, as well as to edit old work."
Karl hopes the connections he made will help him in the future when he starts looking for work.
"My dream job is to be a high school history teacher," the Sachem East High School graduate said.
Karl is working on a dual degree at St. Joseph's College and expects to graduate with a bachelor's degree in May 2021. He is looking to earn his M.A. in Special Education in May 2022.
Murray, 22, learned about multiple internship opportunities from Dr. Fuchs while researching what courses to register for this fall. When he realized his desire to learn about the curatorial department in a museum, Murray knew which internship to apply to.
Murray interviewed with Deputy Director of the Long Island Museum Joshua Ruff, who also happens to be a lecturer at St. Joseph's College and the teacher of Murray's New York State History class (HIS 276).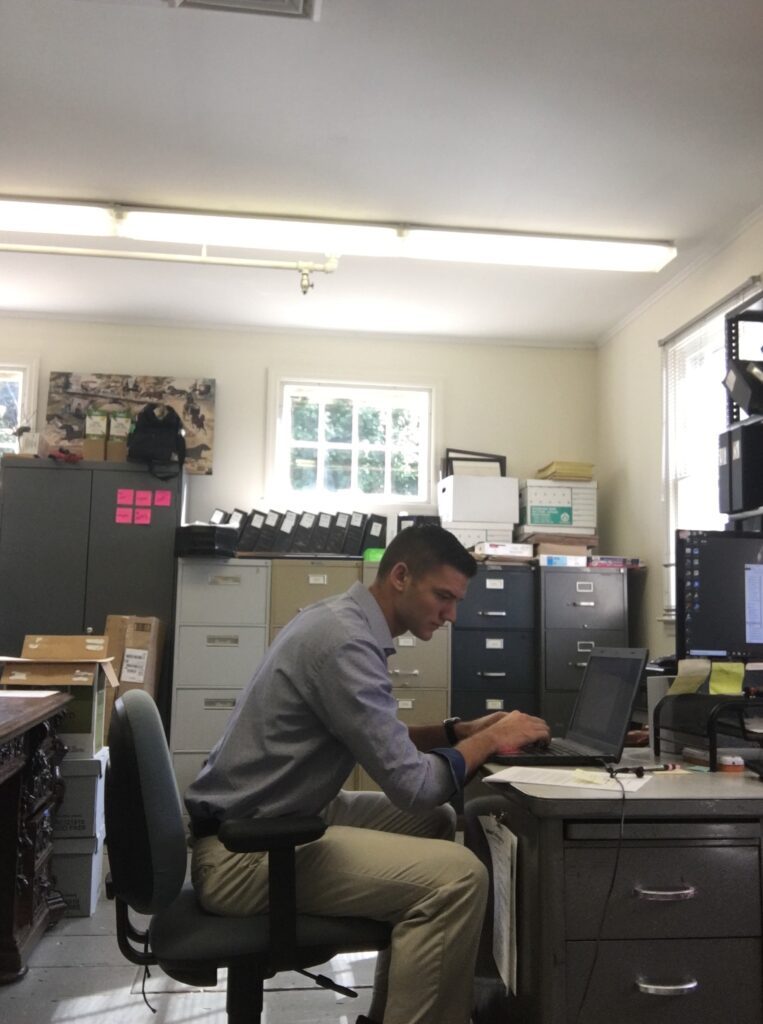 "Being accepted for this internship was rewarding and reminded me that my efforts are noticed," said Murray, who started his internship Aug. 27. "I was also excited for the opportunity to learn how everything works behind the scenes in a museum and to be apart of that process."
Murray's responsibilities include assisting the curatorial team in cataloguing and re-housing historical artifacts, decoys, clothing and textiles, furniture, and household consumer culture items; providing research assistance for upcoming exhibits; and helping with the installation and de-installation of exhibits.
"I was drawn to history because my father was a social studies teacher before he went into administrative work," Murray said. "As I grew older, I developed a love for the past: What happened, why it happened and the results of historical events."
After earning a B.A. in History with a Concentration in Adolescence Education from St. Joseph's, Murray plans to follow his father's footsteps and become a social studies teacher. He also wants to pursue a master's degree in Middle Eastern history.
"I feel that history is under-appreciated and is often viewed as strict memorization of facts and data, or as terribly distorted through our social memory," the Patchogue native said. "A solid educational foundation is key to success. The analytical and objective thinking required to synthesize original ideas in history is applicable to any field of work; this needs to be instilled in students from the beginning.
"History is always changing, new arguments, 'facts,' etc., appear constantly," he continued. "Educating students about this and creating meaning from it is what interests and excites me most about teaching history."