"There are always better days ahead worth living for."
That's St. Joseph's student Dominick Strebel's approach to life. Diagnosed at age 11 with a rare form of brain cancer called Langerhans Cell Histiocytosis, he has since endured chemotherapy treatments, recurrences and the trials of adolescence. 
And now, after graduating from Sachem North High School with honors, the sophomore is a member of the Long Island Campus men's golf and roller hockey teams. 
"My diagnosis changed my life and the way I live day-to-day," said Strebel, who majors in history adolescence education. "School was challenging to attend because of the fatigue from chemo, and the IV I would have in my arm the whole week."
He credits his family for giving him the strength to push on when the road ahead seemed long and arduous. With their help, he balanced the rigors of school and treatments, living a full life in the process.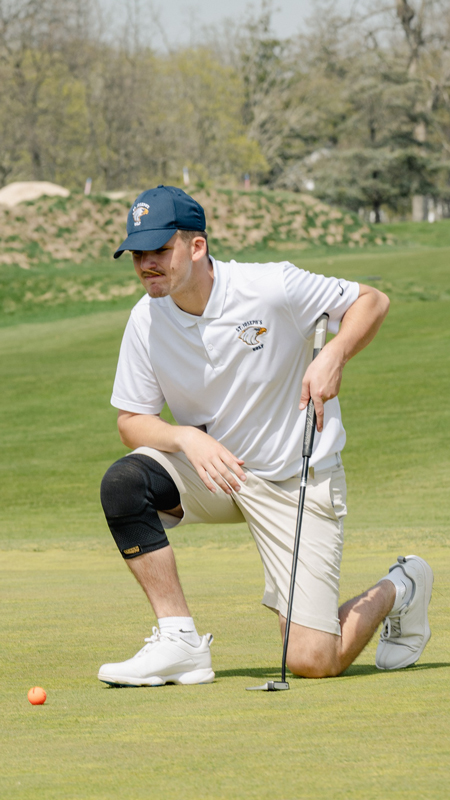 "With their support, there was never a doubt that I would beat it and be where I am today, pursuing a degree and doing the things I love regularly," he said.
Grateful for the Opportunities
Playing golf and hockey are among the things that Strebel loves to do. He took to golf in high school because it was a low-impact hobby, and hockey has been a life-long love.
"I fell in love with golf and found out St. Joe's had a program. Coach Jeff DiMarco contacted me and graciously welcomed me to the team. I met all the guys, and we instantly hit it off," Strebel said.
This past year was his first foray into tournament golf – something cancer restricted him from participating in during high school.
"Being on the road with the guys and playing in tournaments is always a good time, and I cherish that because for so long, these awesome activities were not a part of my life during chemo," he said. 
Strebel is a co-captain of the roller hockey team – a club sport at the Long Island Campus – which means he's involved in the recruiting process. He's proud of his leadership role, but is ultimately thankful for the chance to pursue a passion.  
"Hockey has been a love of mine since before I was sick, so getting back into roller hockey and competing again is exciting," he said. "I'm grateful for any opportunity to put on skates and play the game I love."
"Life is about small wins…"
The tumors returned when Strebel was a junior in high school, and he underwent chemotherapy once again. He saw the recurrence as just another bump in the road.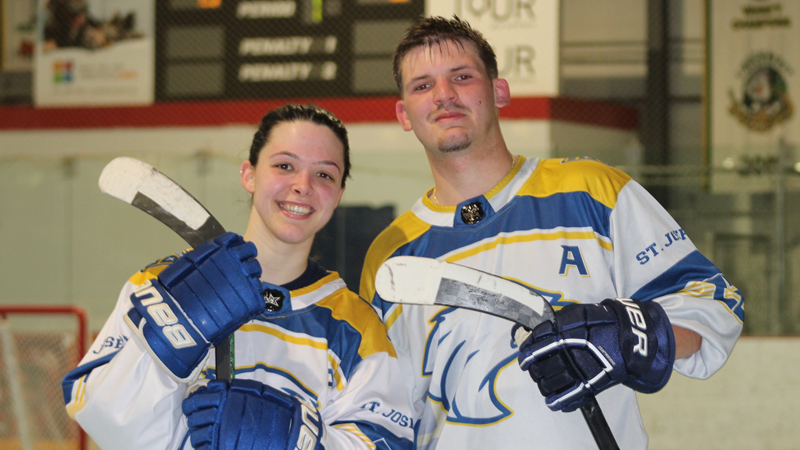 "My experiences battling cancer have taught me that there is no problem or obstacle I can't overcome," he said. "The day I was diagnosed and started chemo, I promised myself that I would get through cancer, I wouldn't let it hold me down and that every single morning I would wake up. Wake up in the sense that, even though things were not going my way, every morning I would still get up.
"Every minute of every day, there is something to accomplish, a way you can better yourself, an opportunity to face a challenge head-on," he added. "Life is about small wins, and the first win is getting out of bed and deciding today, I'm going to show up."