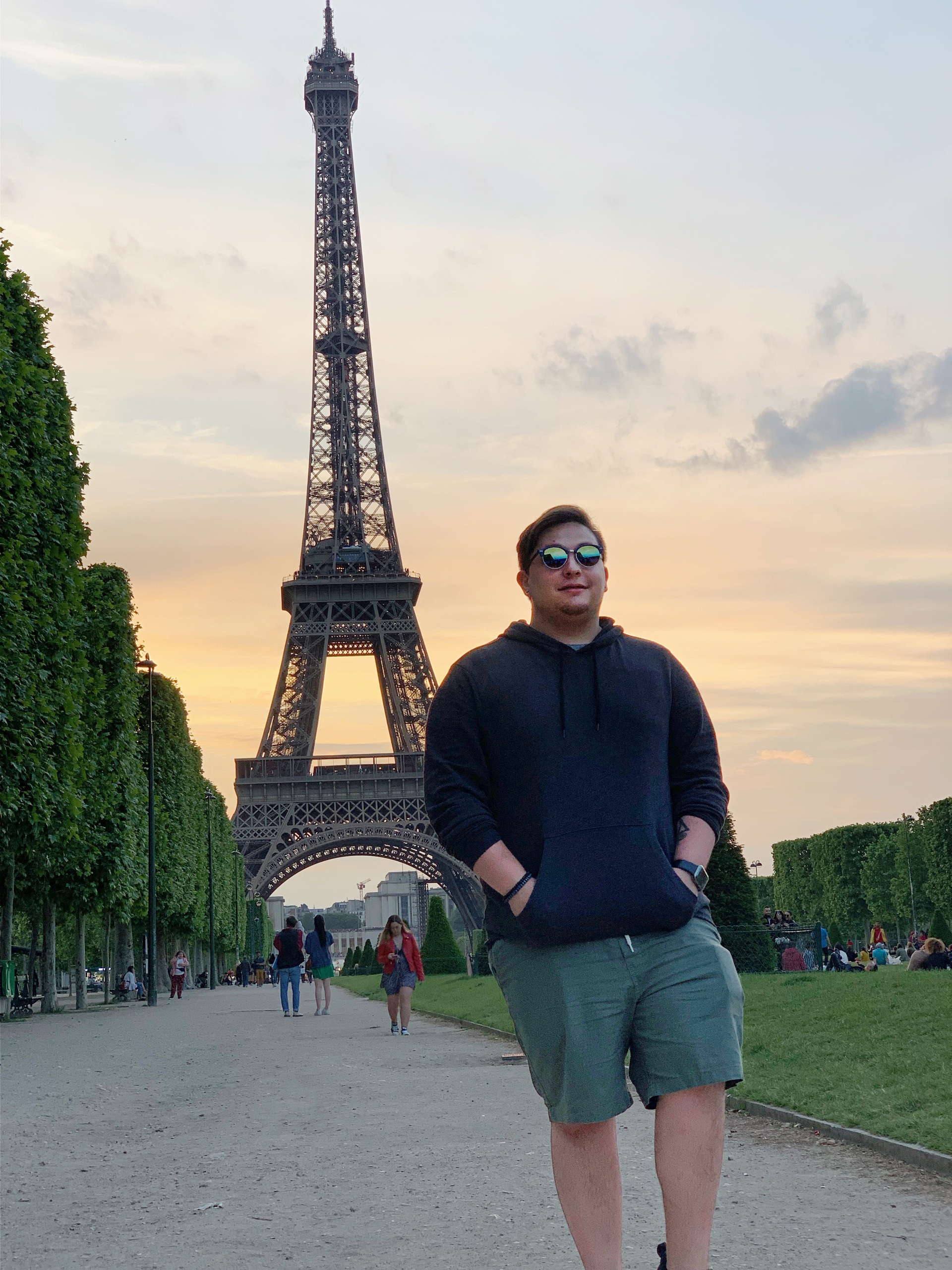 Zachary Morales knew his maternal grandfather Charles Bourgade was from France when he signed up for a spring 2019 faculty-led global studies trip with SJC Long Island. What he didn't know was the profound effect traveling to France would have on him.
"Going to France was a dream of mine for many years, considering that it is where my family is from," said Morales, who traveled to Nice, Paris and Cannes from May 17–27 for the study abroad portion of ENG 370: "100 Years Romance: French and American Cinema."
Family Ties in France
Born in Marseille in the South of France, Morales' grandfather Bourgade lived with his mother, father and two sisters. During World War II, Bourgade's father Vincent joined the French Resistance, fighting against the Nazi German occupation of France.
At fourteen, however, Bourgade and his family escaped from France and moved to Algeria, where his brother was born. After WWII ended, they returned to France. Bourgade left for the United States in the 1950s.
"Considering I was the first of my family to go back (to France) since the 1980s, it was a hyperrealistic experience," Morales, 21, said. Seeing this culture that my grandfather originated from was just pure amazement. It was truly a dream come true."
Morales now has plans to travel to Nice and Cannes again in August with his family.
"I look forward to returning for a longer time and becoming more submerged in this wonderful culture that I hold so close to my heart."
Studying Abroad with St. Joe's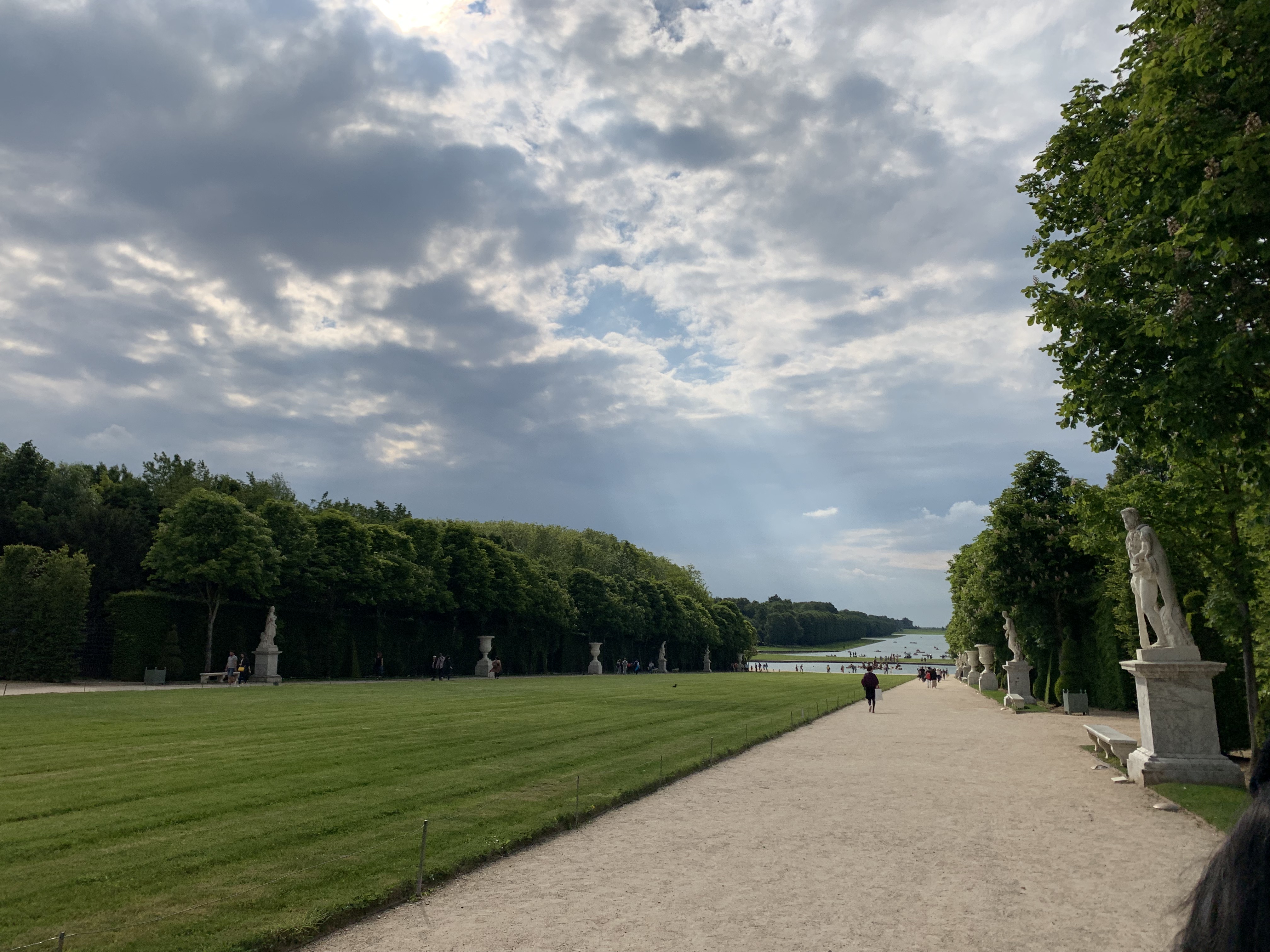 Morales — one of nine SJC Long Island students to attend the program led by Peter Mascuch, Ph.D., associate professor of English, and Seth Armus, Ph.D., professor of history — made the most of every moment he spent in France.
"This trip has so many memories, from going on the beach in Nice, to seeing the Mona Lisa, to just wandering the beautiful streets of Paris," Morales said. "All said and done, I would say my favorite memory would be going to the Eiffel Tower at dusk and seeing the city glow from the top at night."
Morales, a history major with a concentration in adolescence education, looks forward to incorporating the knowledge he gained from this trip into his future lesson plans.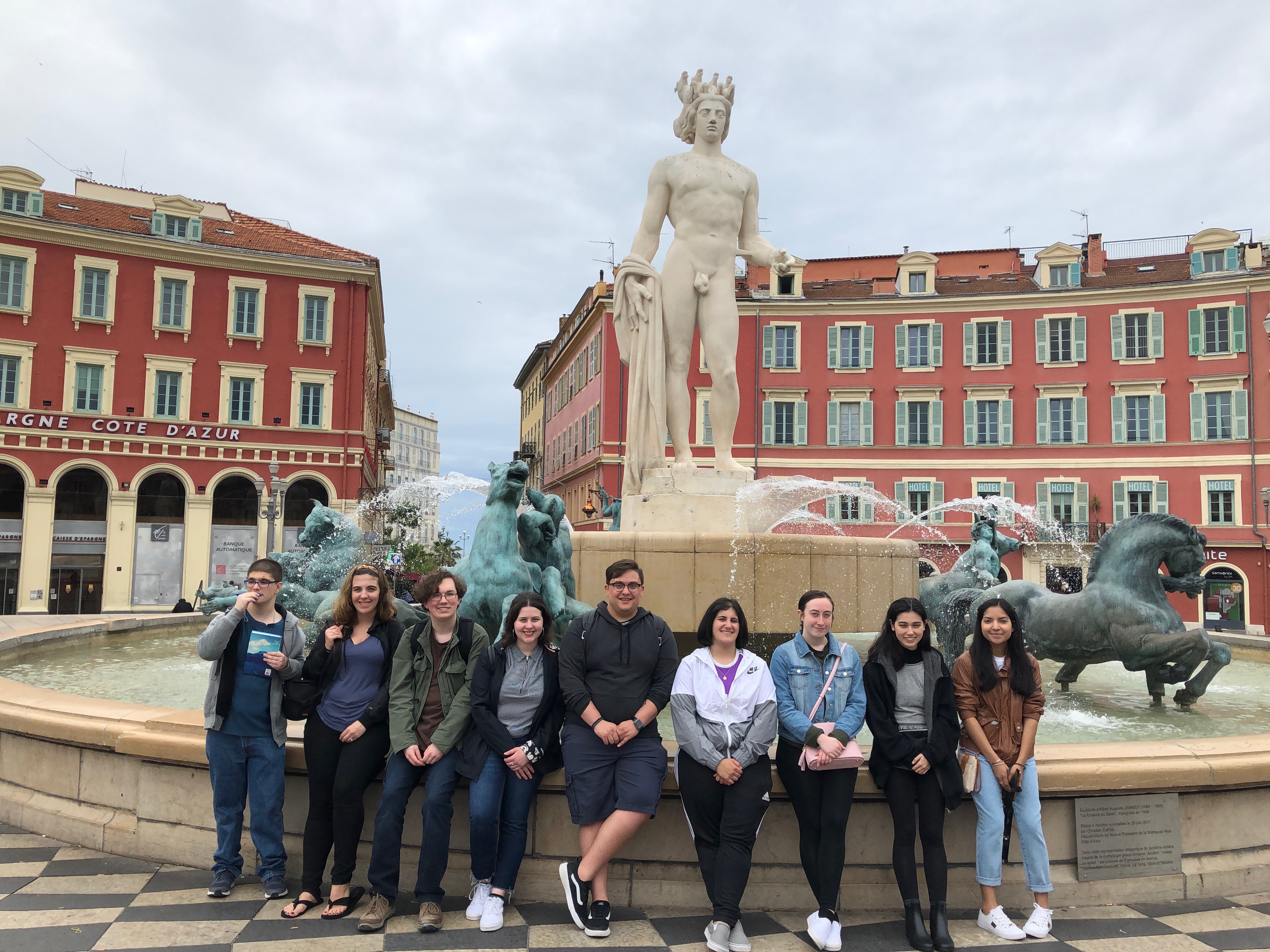 "With the places I have traveled under my belt, I can better tell the history of them," said Morales, who expects to graduate next May. "When talking to natives and seeing the history firsthand from another culture, you get a different story. I hope to incorporate these stories into the lessons I teach, so my students get a history that is not one-sided, but one that shows multiple sides — one that is total and full."
The Holbrook, New York, native has attended two other faculty-led study abroad programs with St. Joseph's College: He traveled to Rome and Florence, Italy, in 2017, and Oxford, England, in 2018.
"Travel is something that we should all experience in our lives because it changes us as people; it makes us understand a new place in a way that no book could ever do," Morales said. "I've gained friendships, a better understanding of different cultures, and more knowledge of — and appreciation for — the places themselves. Every student should do it while they are young and can travel, because every second of every trip will become a memory of a lifetime."