It's not often that you meet someone who worked as a carpenter, butcher, bartender, chef, merchant mariner, teacher and campus minister. But the late Pat Tracy, former director of Campus Ministry at SJC Long Island, did all that and so much more.
For that, St. Joseph's College recognized his greatness on Monday during an annual award luncheon hosted by the Institute for the Study of Religion in Community Life and the Office of Campus Ministry,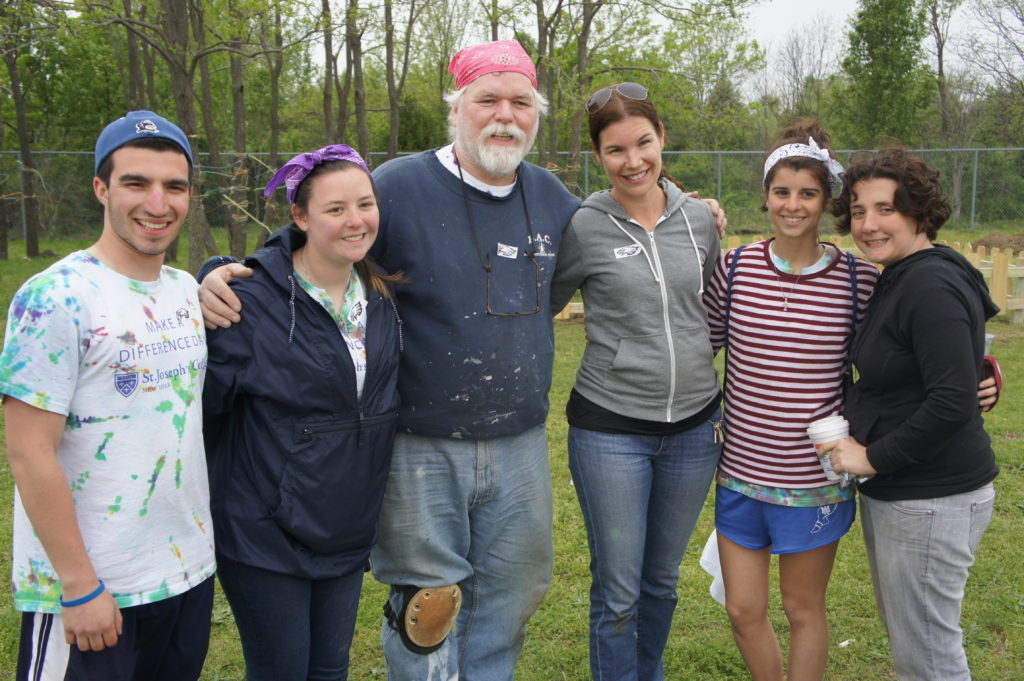 Tracy was posthumously awarded the S. Elizabeth Hill Esse Non Videri Award, an honor bestowed to individuals who make outstanding contributions to the pursuit of social justice and peace.
Tracy retired from his post as campus minister last  June. He passed away on Sept. 17 at the age of 64. SJC Long Island's current Director of Campus Ministry Cristian Murphy '14 presented the award to Tracy's brother Charles and Charles' wife, his sister Ann and his girlfriend Dolores.
"He had done it all, and what he was deprived of in terms of length of years, he more than made up for by living more than one life and by living them richly," Paul F. Ginnetty, Ph.D., professor of psychology at SJC Long Island, said during the award ceremony. "All of his gifts were shared so generously and so instinctively and reflexively. It is my privilege to stand here and announce that he is posthumously awarded in his memory."
Bryan Gill, SJC Long Island's executive director of the Center for Student Involvement, Leadership and Multicultural Programming, suggested to Dr. Ginnetty that Tracy would be a fitting recipient of the award.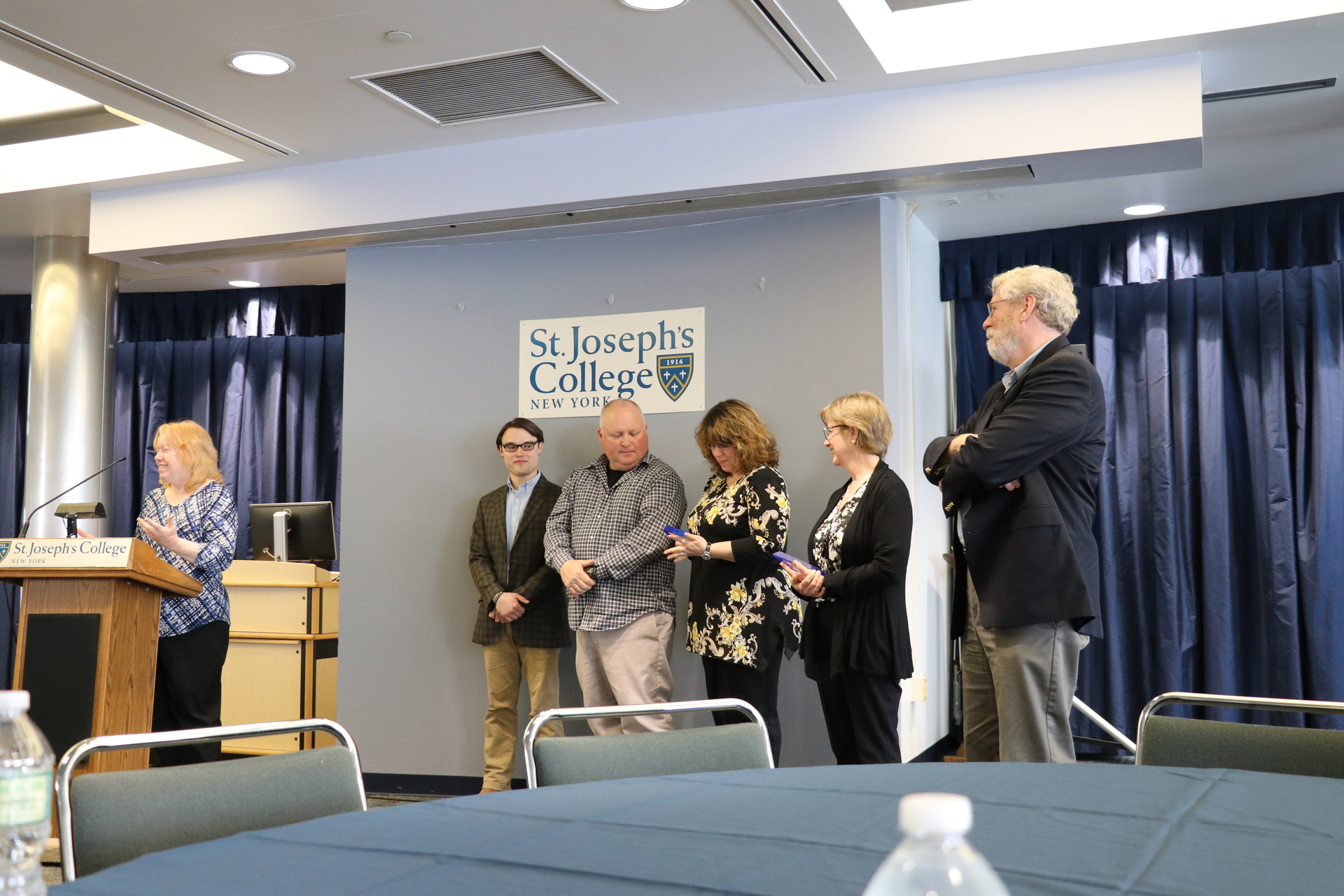 "This is a great opportunity to show off someone's work in a way that is honorable and beautiful," Murphy said. "Through his diverse career and dedication to service and education, Pat has led a life of being. He has led a life of authenticity that is incredibly hard to put into one category or mission."
Students, faculty, staff and Sisters of St. Joseph filled the room with laughter and applause, as well as some tears, as they listened to Dr. Ginnetty, Murphy and Marian Russo, former director of Student Life at SJC Long Island, recall treasured memories of Tracy.
Russo shared how Tracy used to grow his beard out in the fall so he could dress up as Santa Claus for Christmas and bring toys to kids whose families couldn't afford any.
"He didn't have to be in the Santa suit to walk into a room and light it up," Russo said. "He made a difference in so many places to so many people. And in doing so, he has encouraged others to do the same. His good work and love of life have not ended with his passing, but will continue to be passed on by the countless people whose lives he touched, including me."