In August 2001, five-year-old Charlie Gambino went to the city, where his Brooklyn-born grandpa excitedly showed him the World Trade Center for the first time. Standing in awe of the size of the lobby alone, Mr. Gambino couldn't know just how important the complex would become to him.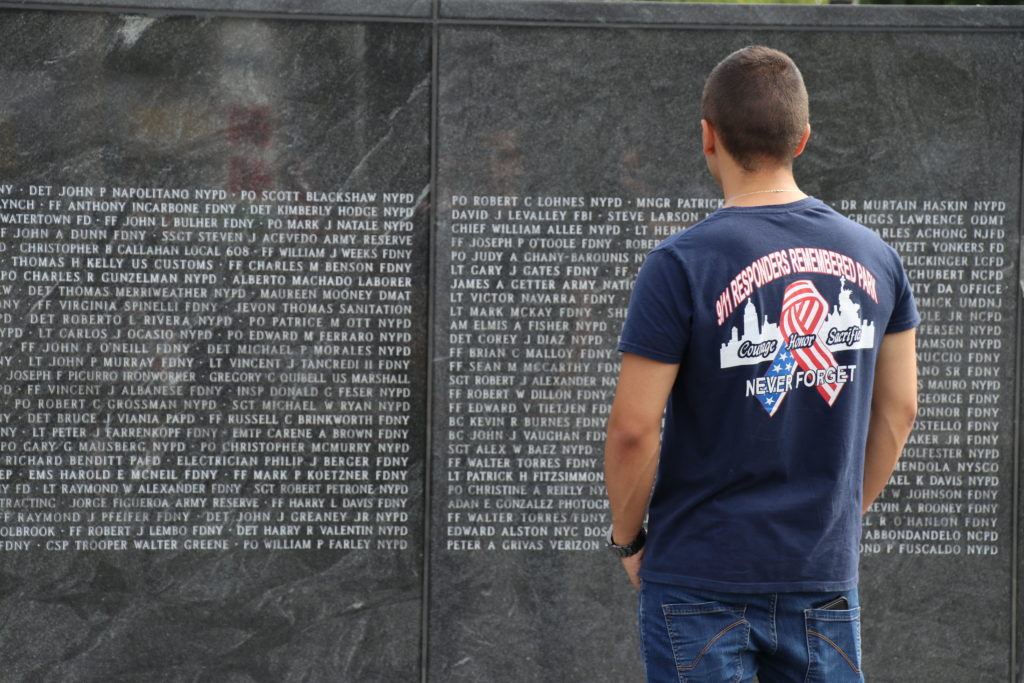 Now 23 — and a two-time graduate of SJC Long Island — Mr. Gambino is vice president of operations for the 9/11 Responders Remembered Park in Nesconset, New York. The first place of its kind, the park houses a memorial wall with the names of those who passed away from 9/11-related illnesses in the days, weeks, months and now years that followed the Sept. 11 terrorist attacks.
Since Sept. 11, more than 2,000 people have died from 9/11-related illnesses. By 2020, that number is projected to exceed the number of those killed during the terrorist attacks in New York City; Washington, D.C.; and western Pennsylvania.
"Whether it's 9/11, Down syndrome awareness, sexual assault awareness — everyone has a calling," Mr. Gambino said. "It's always important for people to pick up a cause they believe in. This is my calling. This is what I believe in."
A Chance Encounter
After learning about the 9/11 Responders Remembered Park in 2014 from friend and advocate for 9/11 responders John Feal, Mr. Gambino started volunteering at the park, where his passion and responsibilities quickly grew.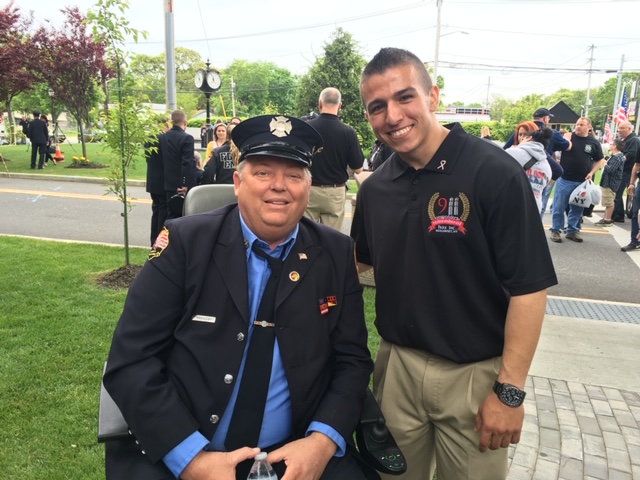 Mr. Gambino met Ray Pfeifer, an FDNY firefighter and 9/11 responder who advocated for the 9/11 Health and Compensation Act, in May 2016.
"We talked for a couple of minutes," Mr. Gambino said of Mr. Pfeifer. "He told me he heard plenty about me, and I was starstruck. Here's a guy that's in the news, he's talking to all these different people while advocating. And he's impressed by me. I was floored. I'm nobody special, I'm just Charlie."
Mr. Gambino cherished each encounter he had with Mr. Pfeifer, amazed at how he always fought for and took care of others up until he died from Sept. 11-related cancer in 2017.
"I can honestly say that every single man and woman whose name is on that wall I would happily trade places with if they could have one more day with their kids or spouse," said Mr. Gambino of Ronkonkoma. "When kids are able to feel that same way about a cause they believe in, they should take it and run with it 110 percent. I'm hoping with every ounce of me that I do this until the day I can't anymore, which will hopefully be in — I'm not selfish — maybe about another 80 years."