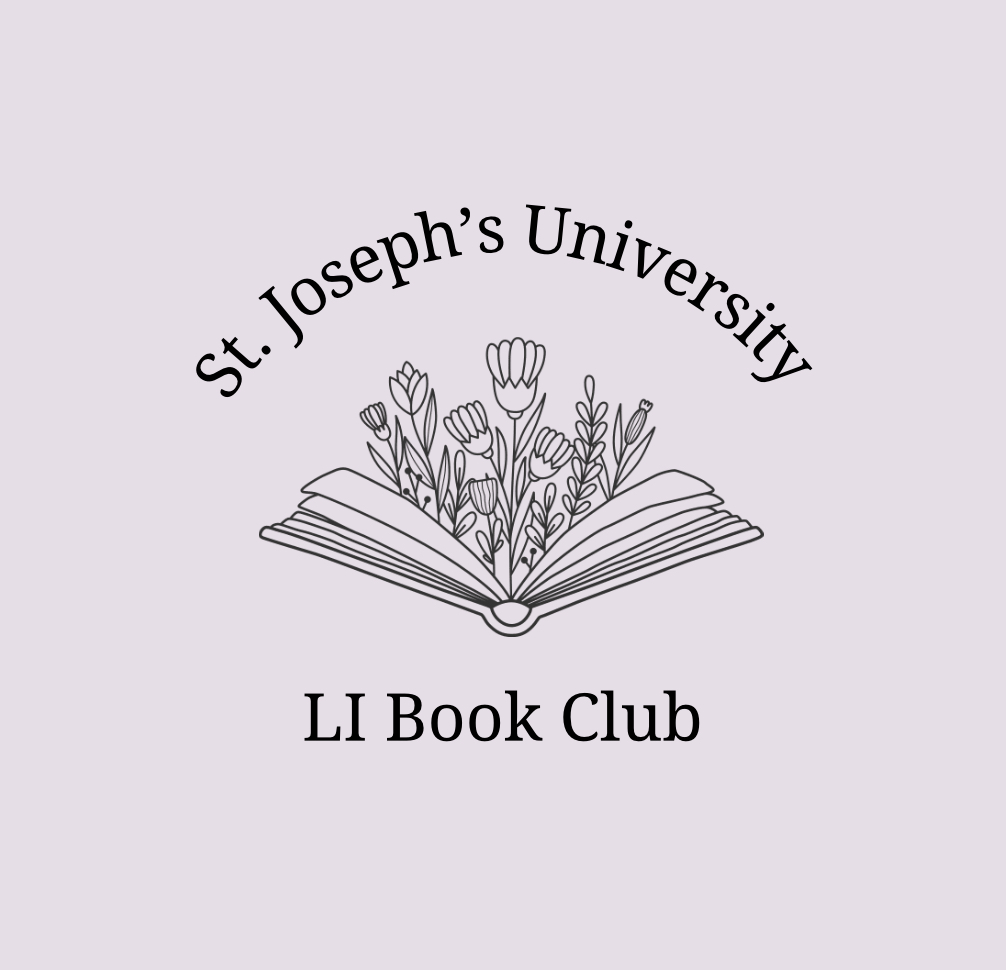 A new chapter has begun at St. Joseph's University, New York's Long Island Campus, with the addition of the student-run Book Club turning pages — and heads — this semester.
With two events already completed and nine more scheduled before May, the newest club is off to a strong and busy start.
"Book Clubs are exciting, welcoming and relaxing," explained club president Cristina Costantino. "This is why I created the Long Island Campus Book Club. The goal of the club is to create an SJNY community where members can make new friends, have time to relax during their busy semester, partake in a hobby or find a new hobby, and give back to the community."
The first three events were well attended. The first meeting invited students to participate in a book swap, the second involved bringing in author Alena Dillon to discuss her journey from writing to getting published, and the third was an opportunity for students to work on journaling.
"I hope other students can see this club is not just about reading, but supporting the SJNY community and outside communities," said Costantino, a senior marketing major with a minor in digital design. "I hope the students will love this club as much as I do."
Remaining Book Club Events
Book Discussion: "Reminders of Him" by Colleen Hoover
Feb. 28 during Common Hour in Room W306
Bookmark Decorating
March 7 during Common Hour in Room W306
Book Tote Painting
March 23 from 6 to 8 pm. in the Shea Conference Room
Book Discussion: "A Good Girl's Guide to Murder" by Holly Jackson 
March 28 during Common Hour in Room W306
Giving Day Project
The Book Club is funding to build Free Little Libraries for both the Brooklyn and Long Island Campuses. The project's goal is $1,300, to be split evenly between both campuses.
Reading on the Quad/Reading as Therapy
April 11 (Rain date April 12) from noon-2 p.m. in the Quad
Author Reading and Q&A (Author TBA)
April 20 from 7-9 p.m. in the Shea Conference Room
Book Discussion (Book TBA)
April 25 Room W306, 12:40-1:35PM