She wanted to be a helper. That's why Cecilia Young started making masks for her friends and family.
"I always think of the anecdote Mister Rogers told on his program, that when he was a young boy and he would see scary things happening on the news, his mother told him to always look for the helpers," said Young, who graduated Summa Cum Laude from SJC Long Island in January 2020 with a degree in studio art.
"During the earlier stages of the quarantine, I was very frightened, notably for my dear family and friends," Young continued. "I wanted to be one of those helpers, to alleviate at least some of the uncertainty."
Using Materials On Hand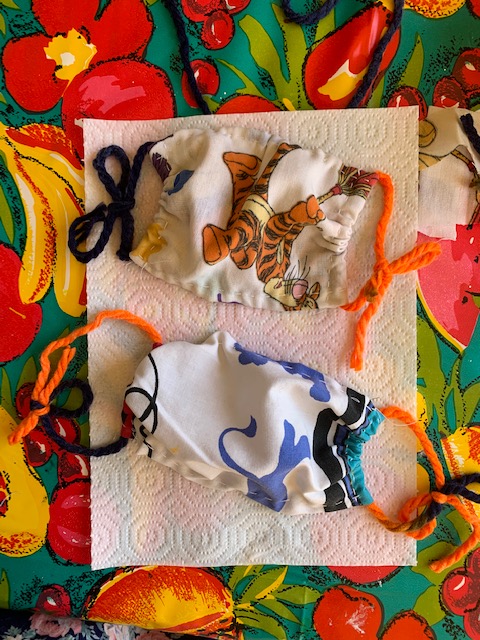 Young began making masks toward the end of March, when they were no longer available in stores. At that point, she used materials she had around the house: fabrics she had on hand, bandanas, clean sheets, yarn and string. She made masks for her dad, sisters and grandparents, and then she took to social media to offer them to a larger audience.
"I started to receive requests from friends who were essential workers and who were not provided with personal protective equipment, and those friends passed along the message to others," said Young, who works as a teaching artist for Pinot's Palette and who was able to continue teaching virtually. "I wanted to make sure that those who needed masks could absolutely get them. I also promoted on social media other friends who were making masks, as well. It was awesome to see so many people helping."
To date, Young has made approximately 30 masks, all of which she's given to people for free.
"I never charge for the masks, because they are a necessity," said Young, who in January will begin pursuing a master's in creative art therapy. "It was my pleasure to give them away."