It's only fitting that SJC Brooklyn shares a strong partnership with NYC Health + Hospitals/Bellevue. Both have served middle- and working-class families in New York City for over a century. Both have the themes of transformation and healing at the heart of their missions. And both are distinctly of and for the communities they serve.
"The shared identity of our two organizations, one of caring and excellence, has enabled SJC and Bellevue to assist one another in fulfilling our respective missions," St. Joseph's College President Donald R. Boomgaarden, Ph.D., said. "Our alumni have climbed to the highest ranks of leadership at the hospital.
"Bellevue executives teach in our health administration program, and our hospitality and tourism students help patients and their families navigate the hospital from admission to discharge," he continued. "It's simply a beautiful partnership rooted in the strongest foundation: a commitment to serve others."
Lauren Pete, J.D., Ph.D., associate professor and chair of St. Joseph's health administration department, agreed.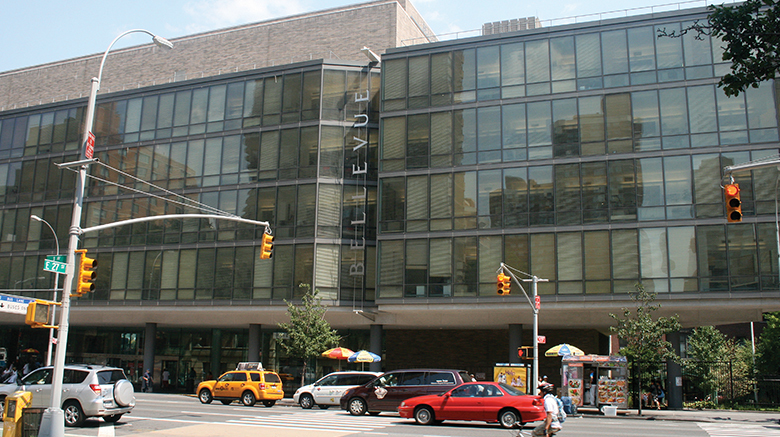 "Having had the unique privilege of working at both Bellevue and St. Joseph's College for many years now, I believe the reason why our partnership has thrived is our shared commitment to high standards and innovation," she said. "It is illustrated in how our graduates have thrived and in how Bellevue serves as a paragon of excellence in health care."
The partnership between St. Joseph's and Bellevue has grown organically over decades, with key members of Bellevue's executive team serving as faculty in the College's health administration department.
"SJC students possess the key attributes needed in the emerging health care market," said Linda C. Lombardi, Ph.D., chief experience/strategy officer at NYC Health + Hospitals/Bellevue and an adjunct professor at SJC Brooklyn. "They are problem-solvers and seek to improve their communities and the workplace. They are practitioner-leaders who yearn to help and heal, to become service champions. It is a joy to work in an environment that supports creativity and growth."
This experience and the unique attributes of the health administration program have prepared dozens of St. Joseph's graduates for leadership positions within NYC Health + Hospitals. One of the most distinguished of these graduates is William Hicks '92, M.S. '02, CEO of NYC Health + Hospitals/Bellevue. He began his career as a radiation technologist, never losing sight of the importance of patient care. He rose through the ranks of NYC Health + Hospitals, serving in leadership positions of increasing responsibility until being appointed to his current position in 2014.
"At St. Joseph's, there was an emphasis on self-assessment and the use of personal development plans to meet my own individual learning needs," Mr. Hicks said. "Health care is dynamic and requires thoughtful planning and an ability to work that plan. To do so, you need to be able to manage high-performing teams and a workforce that is diverse in education, skills and culture."
Mr. Hicks noted that much of his studies at St. Joseph's centered on developing people, innovation, strategic thinking and core competencies.
It's simply a beautiful partnership rooted in the strongest foundation: a commitment to serve others." –St. Joseph's President Donald R. Boomgaarden, Ph.D.
A unique aspect of his St. Joseph's education was the flexible learning program, he said.
"I was fortunate to have some early leadership opportunities, and so juggling a demanding work and studies schedule was a challenge," Mr. Hicks said. "St. Joseph's offered a flexible learning program, where most of my professors and instructors were actively working in health care. I also appreciated the cohort-based program. It enabled me to develop relationships with my fellow students, learn how to work collaboratively and appreciate the varying perspectives of others."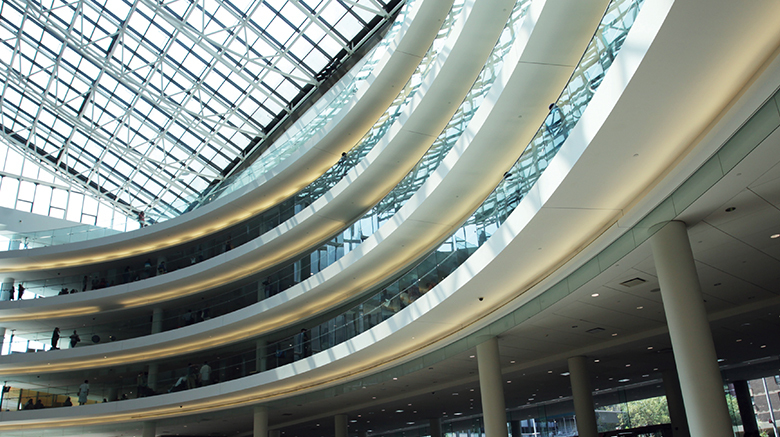 SJC Brooklyn faculty and NYC Health + Hospitals/Bellevue leaders regularly speak and teach at both campuses. SJC Brooklyn faculty taught a series of management courses for Bellevue personnel, and Drs. Pete and Lombardi have presented at conferences together.
In an exclusive event, Mr. Hicks and Dr. Lombardi spoke at SJC Brooklyn about how the hospital grappled with the Ebola outbreak of 2016 and helped contain the virus in New York City.
The shared competencies of the two organizations yielded another opportunity with the creation of the Inpatient Hospitality Ambassador Program in 2016. With the enactment of the Affordable Care Act, reimbursement became tied to patient satisfaction surveys. Enter SJC Brooklyn's Department of Hospitality and Tourism Management (HTM).
"The most obvious similarity between our respective fields is the commitment to hospitality — the way in which team members within the health care environment take care of the guest — aka patient," said Damien Duchamp, Ed.D., associate chair of the HTM department. "The guest is not just the patient receiving treatment. It's also their family and friends who stay with them during their recovery.
"In our HTM program, we believe that if a guest has a better experience, then they will heal better and faster. Working in 'patient experience' is great training ground for students to learn how to anticipate needs and exceed expectations," Dr. Duchamp added.
In 2017, Christopher Malcaus '18, an HTM major, served as the first-ever patient hospitality ambassador at Bellevue.
"In my role, I assisted patients and their families with their non-clinical needs; the experience was eye-opening and gratifying," Mr. Malcaus said. "I welcomed the chance to work in a large facility like Bellevue —
I encountered many different personalities and was taken out of my comfort zone because, really, how else are you supposed to learn?"
As health care evolves, so does the partnership between SJC Brooklyn and NYC Health + Hospitals/Bellevue. Projects under development focus on LEAN, a management protocol that emphasizes the creation of a culture of continuous improvement, leading to greater efficiency and better patient outcomes.
With the demand for health care and services related to health care increasing in the foreseeable future, the thriving partnership between St. Joseph's and Bellevue is expected to continue to grow.
"Our mutual work is vital to ensuring the delivery of high-quality health care to the citizens of New York City," said Dr. Pete. "With our knowledge, values and expertise mutually reinforcing one another on a daily basis, we will not fail in our shared mission to serve our community."