In one of the largest St. Joseph's biology faculty-led study abroad trips yet, 16 students from the University traveled to Greece earlier this summer as part of the course BIO 210: Science Without Borders.
While abroad from June 11 to 25, the students — whose majors included biology, chemistry, business administration, political science, and hospitality and tourism management — learned more about the environment and ecosystem, enjoying the culture and cuisine along the way.
"It (was) an incredible experience to immerse ourselves in such a unique, diverse, and most importantly, different culture from ours back in the United States," said Isabella Colombo, who graduated from St. Joseph's Long Island Campus in May with a B.S. in Biology. "It is evident that Greece is primarily known for its breathtaking views and additional ecosystem components."
Exploring a Different Ecosystem
Accompanied by Associate Professors of Biology Konstantine Rountos, Ph.D., and Kestrel Perez, Ph.D., students explored Athens, Crete, Santorini, Mykonos and Evia. Some of their itinerary's many adventures included snorkeling, exploring a volcanic archeological site, touring an aquarium and hiking ancient ruins.
"These types of faculty-led trips are truly priceless for our students," said Dr. Rountos, who is also the director of the University's environmental studies minor and head of its Sustainability Committee.
"The Department of Biology has always prided itself on providing our students with experiential learning opportunities that expand and challenge their academic, cultural and social horizons," he continued. "Science Without Borders not only immerses our students in the ecology and environmental aspects of the host country, but it also provides an intimate and authentic exploration of the land and its culture."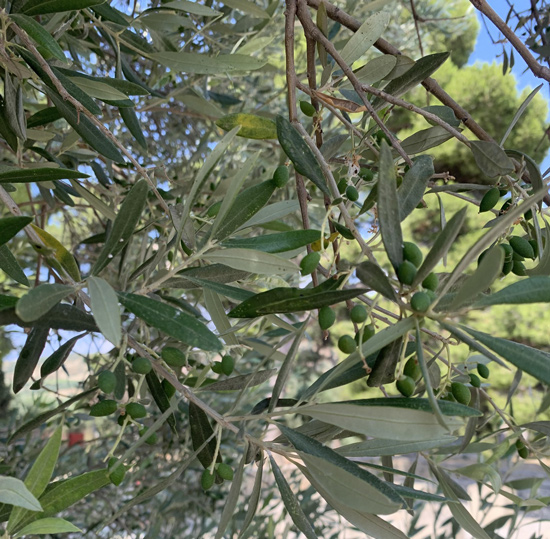 Throughout their trip, students shared a series of blog posts about their explorations and what they learned in Greece.
"The wild olive tree, Olea europaea, is extremely important to the economy of Greece," said Joseph Candia, who's entering his junior year as a biology major at the Long Island campus this fall. "Olives are one of Greece's major exports, along with olive oil. The wild olive tree is not only important to humans; the olives are a food source for the many native species of birds, reptiles, mammals, amphibians and insects."
Candia also noted how the trees serve as a habitat for many organisms, and provide shelter from predators.
"I think that the high number of Greece's wild olive trees is overall beneficial to the biodiversity of the Mediterranean ecosystem that we know today," he said. "I also believe that they are one of the prime reasons that many species can survive in the harsher climate."
Enjoying the Food and Sites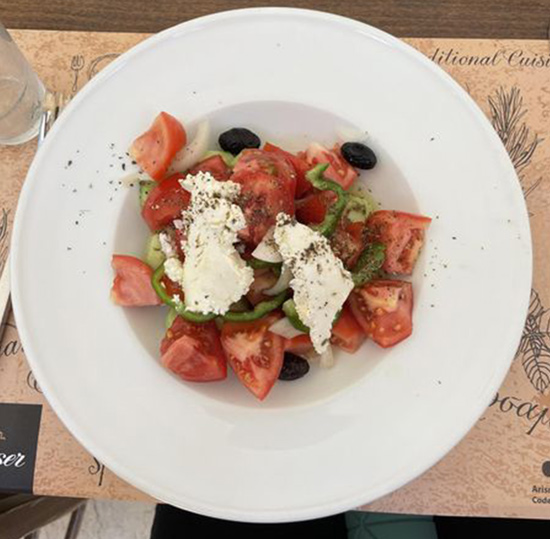 Victoria Parache, who graduated from the Brooklyn Campus this past May with a degree in biology, appreciated the many different popular food dishes available in a country with a different ecosystem.
"The chicken souvlaki (in Crete) was amazing, as well as the traditional Greek salad and moussaka," she said. "In Santorini, the pattern of great meals continued with traditional soutzoukakia Greek meatballs. Yet, an absolute favorite would have to be the baklava. Mykonos introduced me to chicken kontosouvli."
In addition to the great food, Parache shared that Greece was home to many great beaches.
"Both Paradise Beach (in Crete) and Kamari Beach (in Santorini) were straight out of a movie with their beauty," Parache said. "Although being more salty than the beaches back in New York City, the water was crystal clear, showcasing the small fish that joined us for our swim."
A Difference in Culture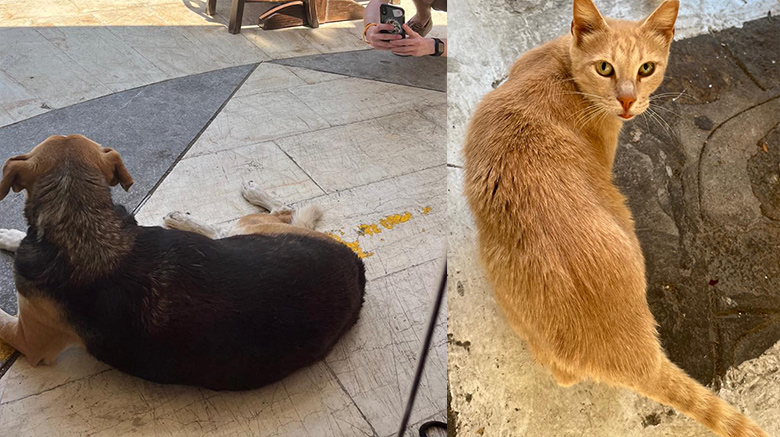 Leonel Bravo, a business administration major with a specialization in sports management who's entering his junior year at the Brooklyn Campus this fall, noted the different "cultural and stereotypical ideologies" held by people in the United States and people in Greece in relation to stray animals.
"There are many wonders of Greece that brought us to many Islands, and yet the same cultural bond between stray animals and humans amazes me," Bravo said. "Living in New York City, you will rarely see a person offer or give affection to a stray animal. This is due to the fact that they are viewed with many diseases and seen as rabid. Most of the time in the United States, we visibly see and hear strays getting taken to the pound and then get put to sleep or just being kept at a shelter because no one claims the stray.
"Compared to the beautiful Islands such as Crete, Santorini, Mykonos and Evia, they treat the strays as if they were their own pets without a leash," he continued. "As soon as we got to Crete, they were all treated as pets for the people of Greece. Some were offered food at local restaurants, others weren't bothered by any humans, and others were calm enough to sit next to people who weren't even their owners."
To hear from more of the students about their experience in Greece, read their blog posts on the SJNY Biology Facebook page.
View this post on Instagram