Tapas galore in Barcelona. The best sandwiches ever in Nice. An abundance of rich history in Oxford.
SJC Long Island students, alumni and faculty shared these details and many more about their 2019 global excursions Friday, Oct. 18, during the fifth annual Study Abroad Conference.
Hosted by the Global and Experiential Center, the event had students, faculty and staff bustling through the McGann Conference Center, its surrounding classrooms and the student hospitality lounge as they heard of the many wonderful ways students' lives, careers and communities have changed through studying abroad during their time at St. Joseph's College.
"The conference feels like a big celebration," said Linda Lubranski, coordinator of Global Studies at SJC Long Island. "It's a celebration of all of the hard work that students put into deeply reflecting on their programs and an attempt to put growth into words. Also, it's a celebration of the passion and hard work of our faculty in developing these academically engaging and rigorous programs."
This year's faculty-led trips brought students to Greece, France, Costa Rica and Oxford. Students also chose to study abroad in other beautiful, far-away destinations, including Spain, Africa, Italy, Germany, Australia and Thailand, just to name a few.
Nothing is Not Worth Traveling For
SJC Long Island graduate Adam Sherlip, who received a B.S. in Business Administration and Marketing in 2007, returned to campus to share his own story about how traveling abroad led him to more countries than you can count on your fingers and toes.
"I love that there is nothing not worth traveling for," Sherlip said after sharing a story about traveling with his family to London because his mother Diane Sherlip, Ph.D., associate professor of psychology, actually rationalized that it would make more sense to fly there to get a tea she loved than it would to buy it and have it shipped.
As someone who started traveling abroad at a young age, Sherlip quickly learned that it's much better to respect the people and the places you visit than it is to claim that America is better — a lesson that teenage Sherlip garnered after he and his then-hockey team visited Ottawa (the capitol of Canada) on Canada Day and got loudly booed for singing "The Star-Spangled Banner."
"The most significant catalyst in my transformation from young adulthood to semi adulthood was here at St. Joe's," Sherlip said. "It's my time here at St. Joe's in the spring of 2006 that made the biggest difference."
After learning about internship positions with the New York Islanders — Sherlip's favorite team growing up — from a poster in O'Connor Hall, he applied and got accepted. As his internship came to an end, Angela Ruggiero, then-director of the Islanders Children's Foundation and one of the most decorated American hockey players of all time, approached Sherlip and asked for assistance with Project Hope — an initiative established by the Islanders' then-owner Charles Wang that offers educational opportunities to young Chinese athletes.
Sherlip jumped at the opportunity, and a couple weeks after his internship ended, he was on a 13-hour flight to Shanghai. This experience, of course, led him to even more travel abroad, and ultimately to where he is today —  the founder and executive director of The Hockey Foundation, a charitable nonprofit organization that works to change lives through hockey. Sherlip's organization recently broke the Guinness World Record for the highest altitude ice hockey game, which was played in the Himalayas.
Among the tips Sherlip gave to students considering studying abroad were to respect and embrace other cultures and their differences from your own, don't pretend to know something you don't, research the place you're visiting (to learn more about its climate, traditions, beliefs, etc.) and always bring comfortable shoes for sightseeing.
Soaring with SJC's Study Abroad
After hearing from Sherlip about his many experiences, attendees had the chance to hear from current SJC students about their recent trips to Barcelona, Granada, Romania and Oxford during mini breakout sessions.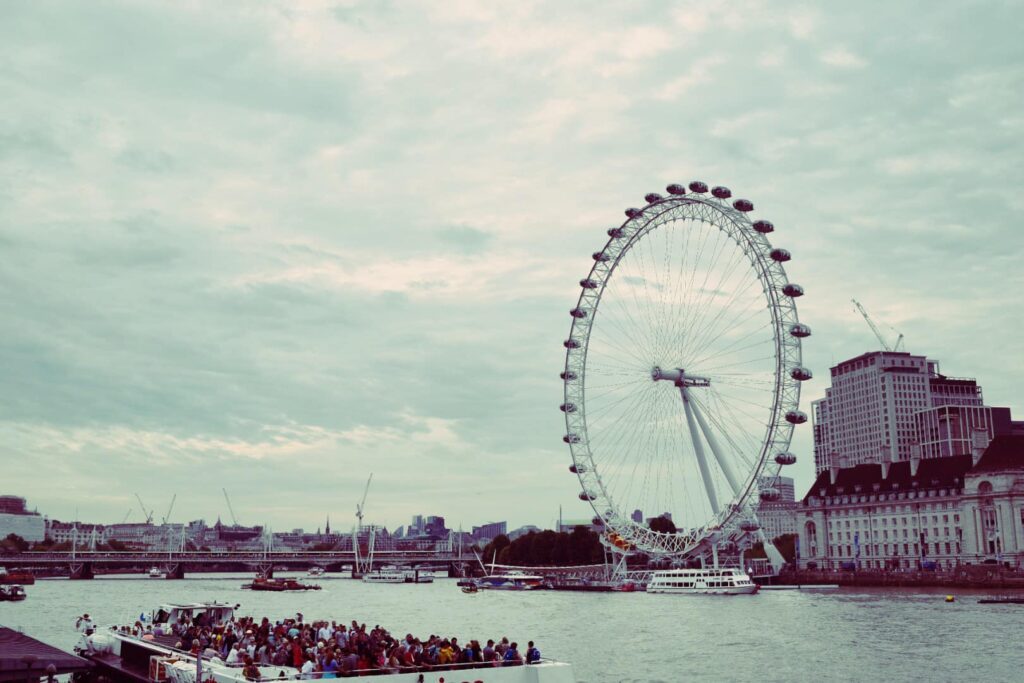 "If you choose to partake in a study abroad program, I promise not only will you fly, but you will soar," said Heather Mannkopf, who visited Oxford.
Following the student presentations, conference participants enjoyed a fitting lunch of roasted chicken, rice, beans and sweet plantains while hearing from a student panel about some of the main differences in the cultures they encountered while traveling abroad.
"You enjoy much less time constraints when you study abroad," said Chris Lane, who studied abroad in Costa Rica. "Everyone's much more relaxed."
Finally, the day closed with presentations and a short Q&A with students who went on faculty-led trips to Greece, France and Costa Rica.
"Go somewhere that you've never been before," said Kathleen Spica, who traveled to France. "Even if it's a bad experience, you're going to look back on it and think, 'At least I wasn't sitting at home binge-watching Netflix like I always do.' And any experience that you have that's not what you're used to is going to change you, and I think it is going to change you for the better."