She started out as a math major with a concentration in adolescence education. But then, Kerri McMahon took a required programming class at St. Joseph's College, and she fell in love.
Four years later, the SJC Long Island senior has received the 2019 UPE Scholar of the Year Award — the highest scholarship awarded by the International Honor Society for Computing and Information Disciplines — for her outstanding involvement in the field of computer science.
"It is an incredible honor to receive such a prestigious award," said McMahon, a mathematics and computer science major with a minor in Spanish. "It means the world to me. I hope that this inspires my fellow classmates, friends and family that as long as you work hard and choose a profession you truly enjoy, you will be rewarded appropriately despite any hardships you may face."
Following Her Heart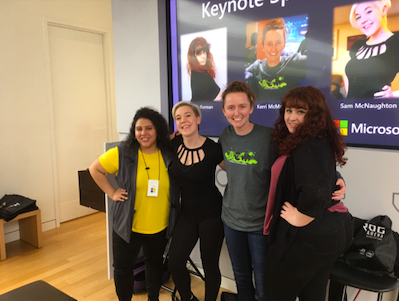 Although the Patchogue-Medford High School graduate was fascinated by computers and how they work from an early age, it was her lack of knowledge about the job market and career opportunities that originally led her to pursue a different path.
"I have two older sisters who are both teachers, and who are exceptionally talented at what they do. So I was very familiar with the process of becoming a teacher; I settled to choose a major I was familiar and comfortable with," McMahon said of her original choice to pursue an adolescence education career. 
But after that fateful semester when she took the programming class, the North Patchogue native knew she had to make a switch.
"Changing into a field that I knew nothing about was a very daunting decision, especially with how familiar I was with teaching," McMahon said. "However, with the endless support and guidance from the faculty of the Department of Mathematics and Computer Science,  I followed my heart and have not looked back since."
Stacking Up Her Résumé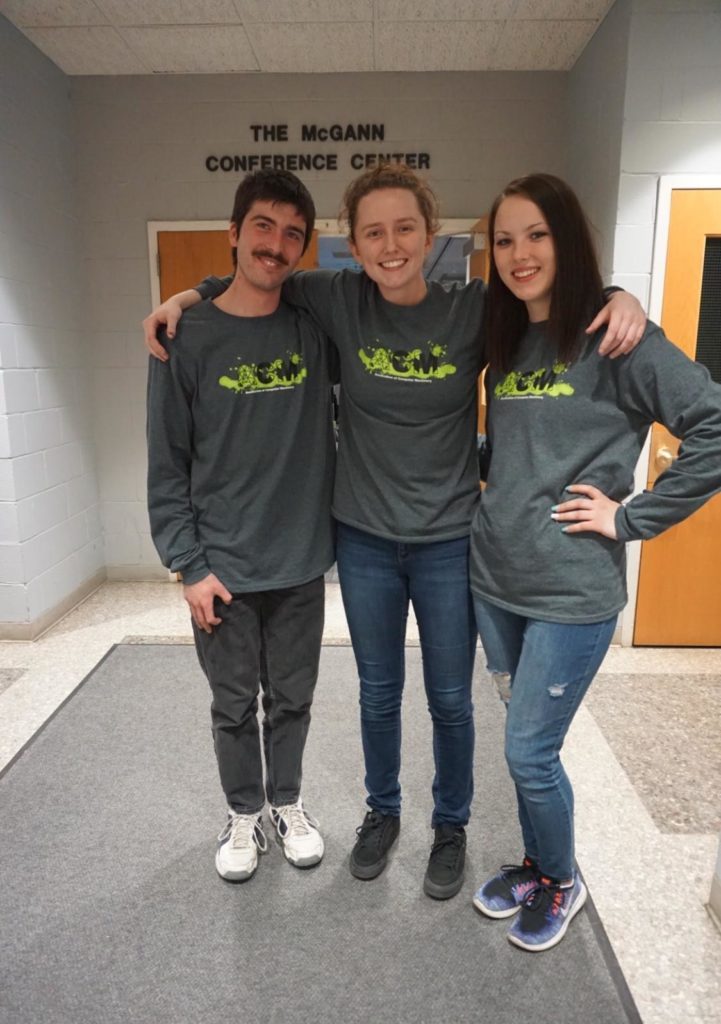 President of SJC Long Island's chapter of Association for Computing Machinery (ACM), McMahon served an internship at the Brookhaven National Lab this summer, where she worked with the Computational Science Initiative Department.
"I spent 10 weeks researching security implementations in the polyhedral model compilation infrastructure," said McMahon, who hopes to become a researcher at either a university or government laboratory after receiving a master's and Ph.D. "I was not only able to discover my fascination with compilers and compilation techniques, but I was able to provide original research for the laboratory and get to learn many new things I would not have necessarily learned in the classroom."
Additionally, McMahon spoke at the Microsoft Store during a panel discussion last March about women in the field of technology.
"This experience was an incredible honor, not only because I was asked by such an accredited company to participate, but also because I was able to share my experience as a woman in the field of computing and the problem with the lack of women in the field," she said. "A long-term goal of mine as the president of the ACM is to get more women enrolled in the organization. Being able to share this experience with my members really helped this cause."
A Proud Parent
McMahon's mom Peggy Heaney McMahon is thrilled that her daughter received the highest scholarship awarded by UPE.
"I am extremely proud of my daughter Kerri for winning the UPE Scholar of the Year Award," she said. "Her intelligence, dedication and strong work ethic are beyond what any parent could ask for. I am also so grateful to St. Joseph's College for the exceptional education and guidance that helped Kerri receive this award."