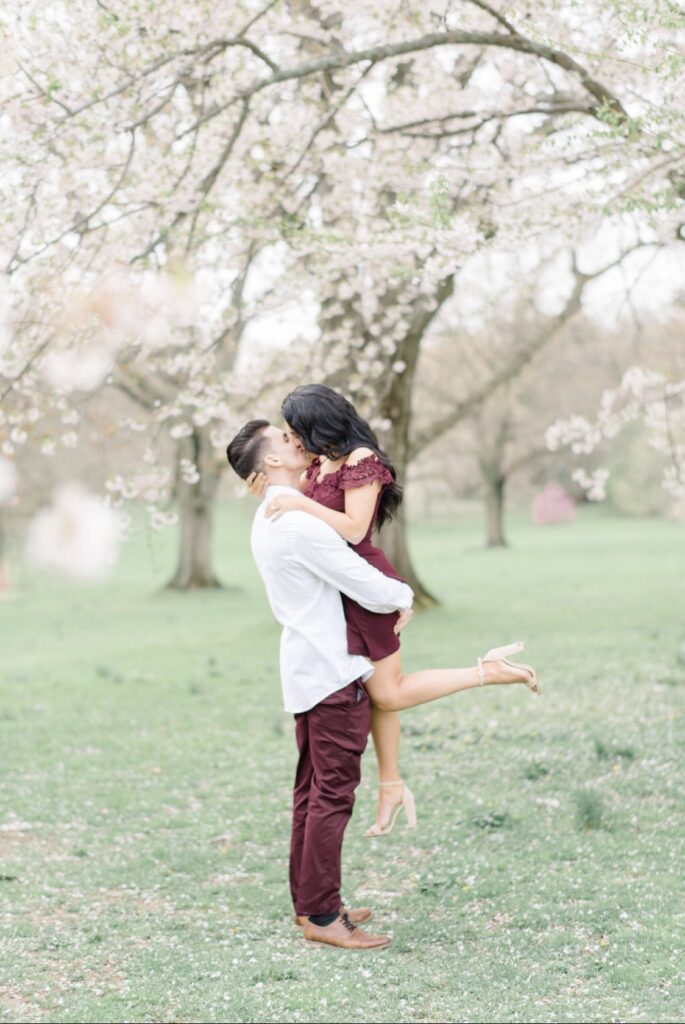 Sure, Alexa Casamassino expected to receive a degree when she decided to attend SJC Long Island. But she hardly expected to meet her future husband.
Now, she considers it the second-best decision she ever made — just behind her decision to say "yes" to marrying her SJC Sweetheart Alexander Guadagno.
"Being a small, private college, you really get to know a lot of the people you meet," said Casamassino, who, like her fiancé, graduated in 2016 with a degree in hospitality and tourism management. "Specifically in our case, being in the same major was really special to us.
"We shared the same interests, and through our small, intimate classes, we were able to get to know each other and share many experiences together, which some others attending a larger college may not have the opportunity for," she added.
Finding Love
Casamassino, who was a member of the College's dance team, and Guadagno, who played on the Campus' men's soccer team, met through mutual friends in the summer of 2014, right before the start of their junior year. They had their first class together — Introduction to Hospitality — that fall.
"After the first class, we got to talking about the sports teams we were on, and Alex walked me to my car. He would do this after every class then on out," Casamassino said in response to a questionnaire conducted by St. Joseph's Office of Alumni Engagement in honor of this week's I
SJC Week.
That Halloween, they went on their first date. They watched scary movies, ate candy and learned a ton about each other. Nearly four years later on Oct. 27, 2018, they got engaged at Harmony Vineyards — in the middle of a nor'easter.
The Proposal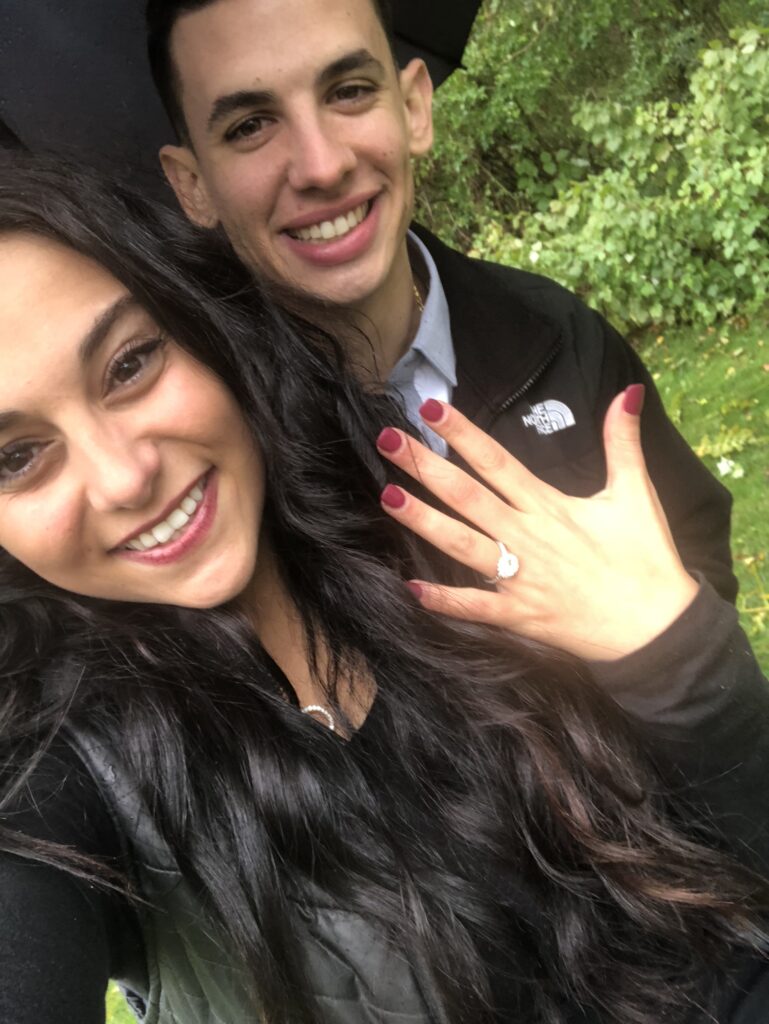 "That whole morning, I was complaining that the weather was horrible, asking to change our plans, but Alex kept insisting it would be fine," said Casamassino, who works as an event sales manager at Danfords Hotel, Marina and Spa in Port Jefferson. "When we pulled up to the winery, Alex got out of the car with a big umbrella and asked if I wanted to walk out to the gazebo/lake. Of course, I complained and said 'No way.'"
After some convincing, Casamassino walked with her boyfriend to the gazebo. Before she could realize what was happening, Guadagno was proposing.
"He dropped to his knee with a ring and asked me to marry him," she said. "I dropped the umbrella and started crying, asking 'Are you serious?' a million times out of disbelief that it was actually happening!"
After, he surprised her with a private room inside, where their friends and family were waiting to celebrate their engagement.
Their message to SJC this Valentine's Day? Show your partner you love them every day — not just on the holiday.
"Although Valentine's Day is about showing your loved ones how much you care and appreciate them, you should do that every day of the year," Casamassino said. "Alex and I always make it a point to tell and show each other how much we love each other everyday."
The couple is set to get married on May 30.
The Right Place at the Right Time
According to a Facebook Data Sciences study, more than one-in-four married college graduates say they met their spouse while attending the same college.
Jordan Makowski, a 2019 SJC Long Island graduate with a degree in history, believes it's the close-knit feel at St. Joseph's College that makes it the right place to meet your sweetheart.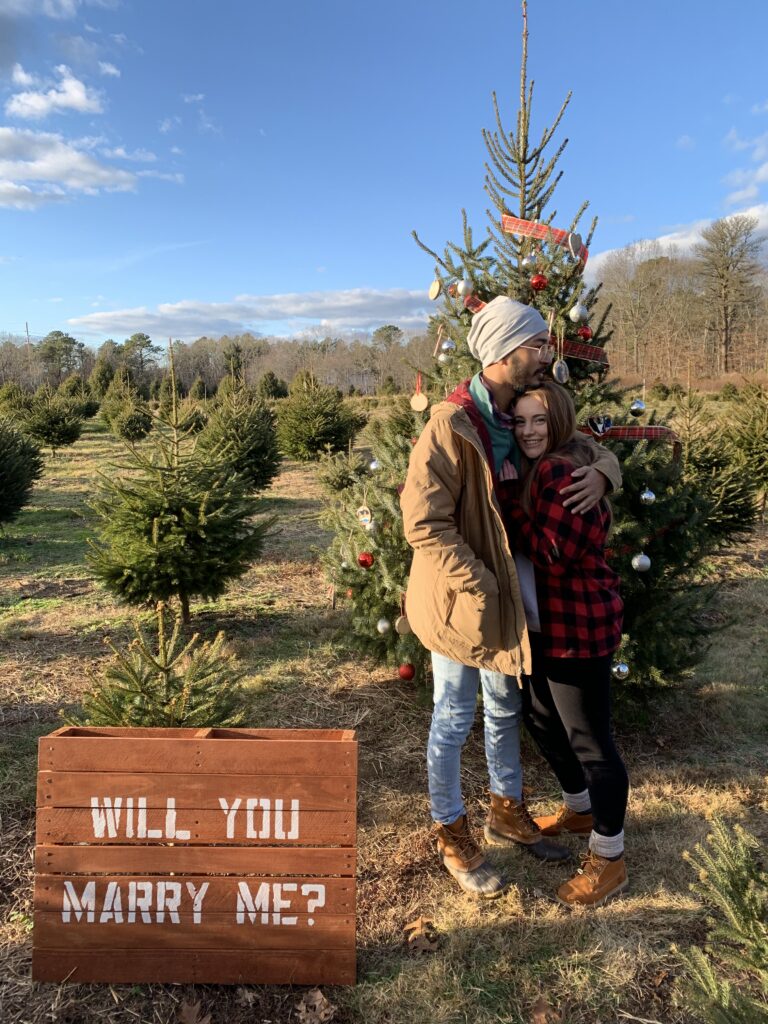 "SJC has a sense of community, with dozens of clubs and organizations that allow people to meet and bond," said Makowski, who met her fiancé Christopher Kassebaum while attending a St. Joseph's fraternity event.
Makowski and Kassebaum got engaged this past December during their annual trip to cut down a Christmas tree together.
This year, Kassebaum, a 2017 graduate with a degree in marketing, got their friends and family to decorate a tree with pictures and ornaments before he and Makowski arrived. He made a sign that posed the big question, which was placed near the tree.
"It was such a special moment for us, and it made it that much more memorable having our closest friends there to share in the moment," Makowski said.
Their advice to the SJC community this Valentine's Day is to "keep the faith that love can be found in the most unexpected places."