A Brooklyn Campus relief drive benefitting the victims of the recent Turkey-Syria Earthquake collected food donations and other essential items over the past month.
The Muslim Students Association (MSA) appealed for donations of food, blankets, baby essentials and other items for the hundreds of thousands of people affected by the disaster, and the St. Joseph's University, New York community responded in earnest.
"The drive was an overwhelming success, as the University community did not fail to show up with many generous donations," MSA President Obay Saidee said.
"We had many people reaching out to us – professors, students and staff – asking how they can donate and help. It was truly heartwarming to see everyone come together for a great cause."
Living the University's Mission
The MSA planned to donate the items to the Turkish Embassy, but when the embassy stopped accepting donations the group instead gave the donations to a Syrian charity in Bay Ridge instead. Saidee and other MSA members packed a car and delivered the items themselves.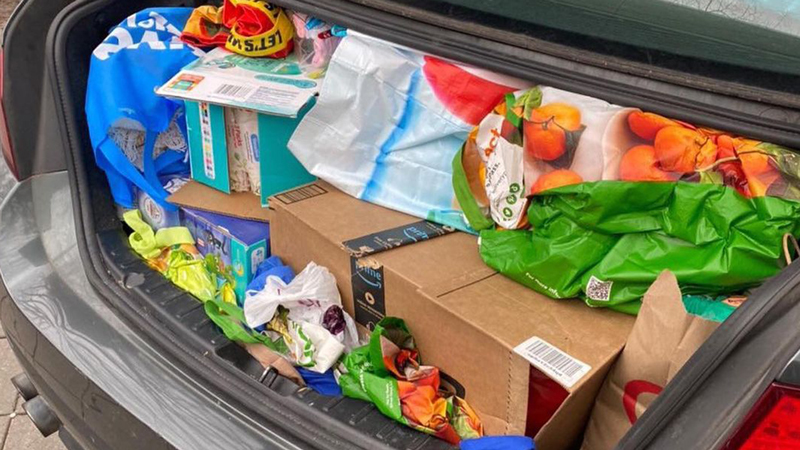 Among the collected items were several bags filled with winter clothing, 10 boxes of diapers, 10 blankets and two bags filled with over-the-counter medications.
Saidee spoke of the University's commitment to service and how important it is for student groups like the MSA to live that mission.
"Although our impact may seem minuscule, we remember this quote from the Quran: 'Whoever saves a life is as though he had saved all mankind,'" Saidee said.
"We hope to have helped at least one struggling person in these extremely difficult times. We hope that the MSA and the SJNY community can continue doing charitable acts. Service is a core pillar of our beliefs and an integral part of the institution's mission."