Summer is often the best time to act on desires of wanderlust and take a road trip. And the perfect inspiration can be a good book. Pick your Summer 2017 road trip based on these five books about travel, recommended by St. Joseph's College faculty members.
1. "Travels with Charley: In Search of America" by John Steinbeck, recommended by Thomas Grochowski, Ph.D.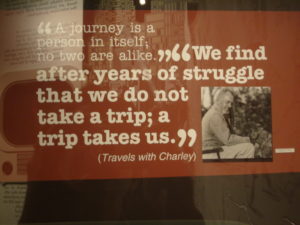 Steinbeck goes on this adventure with his dog Charley to reunite with the people and places that inspired his literature. Supposedly, Steinbeck knew he was dying, and he wanted to see the U.S. one more time. Points of interest: Sag Harbor, Long Island -> Connecticut -> Deer Isle, Maine -> Upstate New York -> Niagara Falls, N.Y. -> Buffalo, N.Y. -> Chicago, Ill. -> Pennsylvania -> Ohio -> Indiana -> Wisconsin -> Minnesota -> Fargo, N.D. -> Yellow Stone National Park, Mont. -> Rocky Mountains -> Seattle, Wash. -> Oregon -> Fremont Peak, Calif. -> Majove Desert -> Texas -> New Orleans -> Virginia -> New Jersey -> Purchase, N.Y. "Travels with Charley" and get ideas of where to stop on your travels around the U.S.
2. "Big Sur" by Jack Kerouac, a road trip book recommended by Peter Mascuch, Ph.D.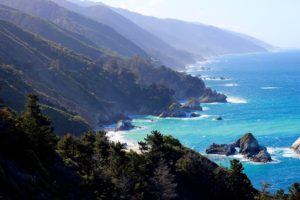 Based on Jack Kerouac's actual trip to a cabin (owned by fellow beat poet Lawrence Ferlinghetti) in Bixby Canyon, Calif., Kerouac's fictional alter ego Jack Duluoz narrates the story. In real life, Kerouac took this trip when trying to deal with his newfound fame, which overwhelmed him. Kerouac describes the beautiful drive down the coast of California. At the end of the book appears a poem titled "Sea: Sounds of the Pacific Ocean at Big Sur," which Kerouac wrote while on the beach in the middle of the night. Pick up "Big Sur" before heading out to the west coast.
3. "Paper Towns" by John Green, recommended by Dr. Grochowski
"Paper Towns" tells the story of Quintin, a high school graduate who takes a road trip with some friends in the hopes of finding his neighbor and childhood crush Margo, who ran away from home shortly before graduation. He starts in Orlando and travels up the east coast on his way to a fictional town named Algoe, New York. For a map of the exact trip in the book, check out this blog that provides the details all the way down to each pit stop. Consider taking this road trip in reverse, starting in New York and ending in Orlando. Get Green's "Paper Towns" before planning your own trip down the east coast.
4. "Sideways" by Rex Pickett, recommended by Dr. Mascuch.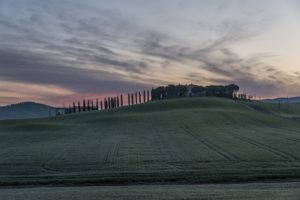 This novel follows the journey of two men to Santa Ynez wine country in California. To Jack, this trip means celebrating his final seven days of freedom before his wedding. To Miles, however, it's an adventure to find himself again after his divorce, instability in his career and a loss of passion in his life. If you're interested in a humorous story of life, love, relationships and wine, pick up Pickett's book before heading to Santa Ynez wine country with your closest friend.
5. "Wild" by Cheryl Strayed, recommended by Brian Hicks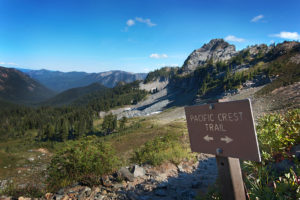 At 26, Cheryl Strayed decided to hike part of the Pacific Crest Trail (PCT) on her own. She traveled over 1,000 miles of wilderness by foot. Starting in Majove Desert, she made her way through California and Oregon before finally reaching Washington. Strayed embarked on this journey alone in order to find herself after suffering from the death of her mother, getting a divorce and losing her path in life. Frequently emotional and ultimately uplifting, this novel has inspired many young women and men to embark on a journey of their own on the PCT (a scene in the fall episode of "Gilmore Girls: A Year in the Life" depicts this quite well when Lorelai Gilmore attempts to make a bit of the hike while trying to find herself). Get "Wild" before you start filling your own PCT pack with unnecessary items and buying the wrong shoe size.