Full-time mother and wife at home. Full-time program coordinator at work. Full-time online student at St. Joseph's College.
Miren Blackwood of Jamaica, N.Y., does it all.
"I felt it was now or never," said the mother of three, remembering her decision this year to return to college and enroll in SJC's online human services program.
But with more than two decades of professional experience in her field, she wanted her training and accomplishments to count for something. She also wanted a college that offered the flexibility she needed to accommodate her demanding schedule – at home and as a senior program lead/coordinator of the Sickle Cell Program at Interfaith Medical Center in Brooklyn.
"When I first contacted SJC, everyone was very professional and helpful. I honestly did not feel the need to contact other colleges," said Blackwood, who expects to graduate from SJC Online in 2019 with a B.S. in Human Services and an M.S. in Human Services Leadership.
After learning that SJC offers Prior Experiential Learning Assessment (PELA), which allows qualified adult students to turn their professional experience into college credits, Blackwood knew SJC was the right choice. 
Her Career
As the senior program lead/coordinator of the Sickle Cell Program at Interfaith Medical Center — where she has worked for 25 years — she has gained a wealth of college-level knowledge. In addition to screening newborns for sickle cell anemia, she is the study coordinator for several research projects on state and national levels. She has also written grants for programs and received more than $1 million to service the community of people suffering from sickle cell disease. 
Blackwood's work at Interfaith Medical Center not only got her recognized by SJC, but helped make a huge impact on the sickle cell community. She was a program coordinator and study coordinator on a clinical trial to find a treatment option for all people suffering from sickle cell anemia.
As the study coordinator on the Phase 3 Study of L-Glutamine Therapy in Sickle Cell Anemia and Sickle ß0-Thalassemia, Blackwood shared her experience May 24 at the Open Public Hearing Session at the FDA's Oncologic Drugs Advisory Committee Meeting.
L-Glutamine (Endari), the resulting product of nearly three decades of work, was approved July 7 by the FDA as a treatment of sickle cell disease. The drug becomes available to patients this month.
"Because of this new drug's availability, there is hope for these patients and another treatment option that can hopefully improve the quality of these patients' lives," she said. "There has never been a drug approved by the FDA specific to the use of sickle cell disease for the past 107 years for both children and adults."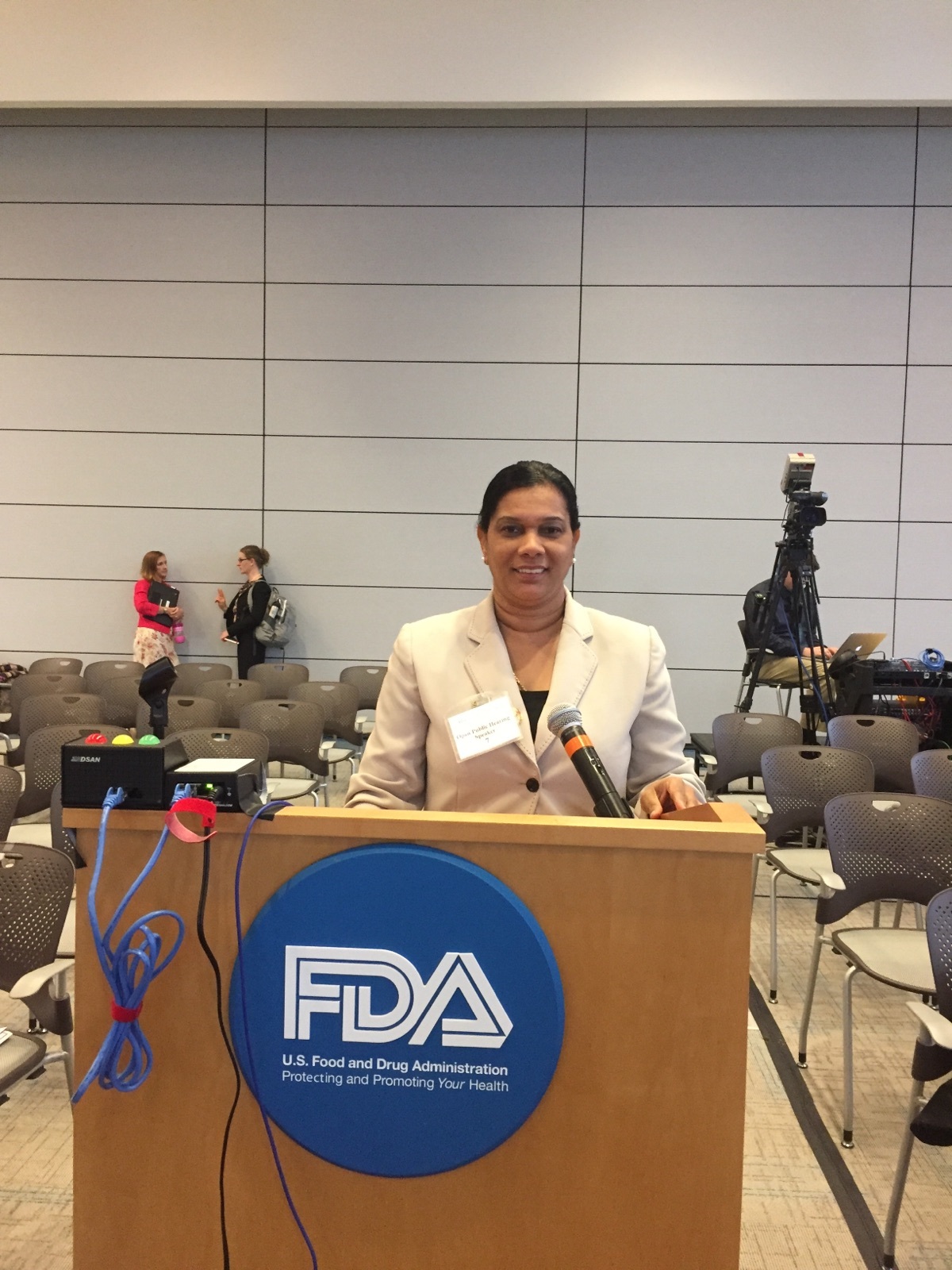 Blackwood also had the privilege of co-authoring an abstract for the article written about this study, "Phase 3 Study of L-Glutamine Therapy in Sickle Cell Anemia and Sickle ß0-Thalassemia Subgroup Analyses Show Consistent Clinical Improvement." It was featured in the Journal of Blood in December 2016. 
"My favorite thing about my job is the rewarding feeling when patients with sickle cell disease are able, against all odds, to do well academically and in their daily lives. Witnessing an individual with a chronic medical condition combat the challenges they encounter makes me realize how fortunate we are and how easy it is to take things like good health for granted."
Her Education
At the end of the day, Blackwood still felt that continuing her college education was long overdue. After co-worker and friend Craig Pogue, a 2007 SJC Brooklyn graduate, informed her about his wonderful experience at SJC and how he was able to get PELA credits, Blackwood reached out to the College. During spring 2017, she transferred prior college credits, applied for 21 PELA credits — the most someone applying for a dual degree can receive — and started working toward her dual degree at SJC Online.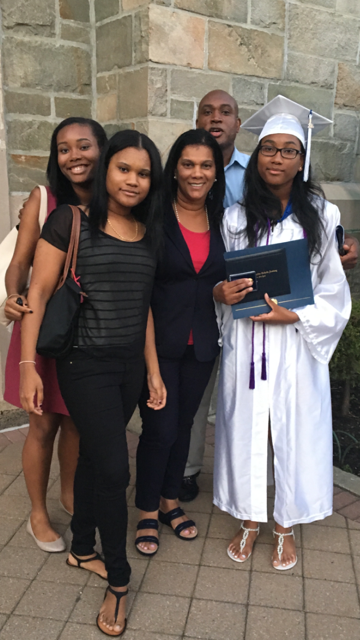 "My children are getting older and in their own rights have received — or are receiving — degrees from great schools, including Ivy League colleges," she said. "My youngest is a sophomore in high school … My husband and children have been my biggest inspirations. They have been so supportive and encouraging. So many times I would make excuses as to why I could not return to further my education, and they would tell me that I have sacrificed so much and it is my time."
In addition to thanking her family for continuing to push her to achieve her dreams, Blackwood is extremely appreciative to the people at SJC who have helped along the way.
"I have to specially acknowledge the following people: Vanessa Russo, who was my first contact at SJC, and Linda Fonte, DoriAnne Sapienza and Ashley Benson for their assistance and guidance. Professor Ronald Tabbitas was the professor for my Problem Solving class. His class … has been the most motivational."