Classes begin in just a few weeks, but that doesn't mean your summer fun has to end.
Summers around here are far from boring, and you can still pack a lot of activities in before it's time to hit the books again. Here is a list of some cool, summer-friendly attractions and restaurants across Suffolk County.
Attractions
Long Island Aquarium
Formerly known as Atlantis Marine World, the Long Island Aquarium has been open for over 19 years. The aquarium boasts one of the largest all-living coral reef displays in the Western Hemisphere. It holds indoor and outdoor exhibits and feature live sea lion shows. Open daily from 10 a.m.-5 p.m., the aquarium is located at 431 E. Main St. in downtown Riverhead. General admissions tickets start at $33 for adults.
Lavender by the Bay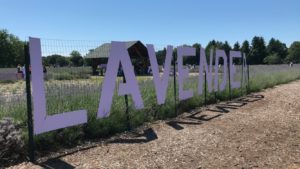 This lavender field has been open since 2002 and is New York's premier lavender farm. Located at 7540 Main Road in East Marion, Lavender by the Bay is family owned and operated. It holds over 80,000 lavender plants. Visitors are welcome to roam through the field and smell the delightful lavender scent. They can also stop by the farmhouse to purchase lavender products, such as essential oils, soaps and eye masks. The farm is open daily from 9 a.m.-5 p.m., with the fields closing at 4:30 p.m.
Fire Island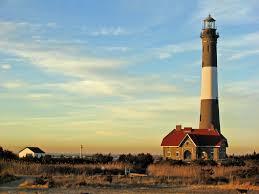 Fire Island features some of Long Island's best beaches. It is a short ferry ride away from three locations on the South Shore. The Bay Shore Ferry takes you to Ocean Beach, Kismet and Ocean Bay Park; the Sayville Ferry runs between Fire Island Pines and Cherry Grove; and the Davis Park Ferry in Patchogue will get  you to Davis Park. On Fire Island, you can enjoy biking, boating, sailing, fine dining, clamming, swimming, surfing, hiking and more.
Splish Splash
For over 25 years, Splish Splash has provide fun for families during hot Long Island summers. Here, you can go on many different water rides, lounge in the lazy river, beat the heat in the wave pool and watch a parrot show. Many families choose to host birthday parties here. Splish Splash is open from the beginning of summer to the last week of August, every day from 10 a.m.-6 p.m. You can buy a general admission ticket or get a season pass.
Long Island Restaurants
Claudio's
Operating under new ownership this year, Claudio's in Greenport is celebrating its 149th year in existence. Claudio's is situated right on the water and serves delicious seafood. This restaurant has a rich history and is full of antique pictures and pieces from various ships that have docked in that area.
Flynn's
Flynn's is a waterfront eatery located on Fire Island in Ocean Bay Park. It opened it's doors in 1937, and has since been home to appetizing dining with an ocean view and live music. This restaurant is only open during the summertime from late May to the end of August. So get there while you can.
Bubba's Burrito Bar
Bubba's Burrito Bar is a popular Mexican restaurant located on Main Street in Islip. It serves burritos, tacos, salads and more. Bubba's supports local artists by giving them the opportunity to showcase their work. Bubba's also supports the environment, using products made with renewable resources. and in their recent expansion they used reclaimed materials to build and furnish their space. Bubba's Burrito Bar is open Monday through Saturday from 11 a.m. until 10 p.m.
Prohibition Kitchen
This restaurant is located in Port Jefferson and is a five-minute walk to the docks. Prohibition Kitchen is a new restaurant that serves deliciously unique foods, such as PBJ Wings, Proho Pop Tarts and Twilight Mac and Cheese, along with other wild creations. This restaurant is open Monday to Thursday, 11 a.m.-10 p.m.; Friday and Saturday, 10 a.m.-11 p.m.; and Sunday, 10 a.m.-8 p.m.