As temperatures begin to rapidly climb, we scramble to find ways to keep cool. But don't sweat it — here are five ways to beat the heat on Long Island this summer.
Take a Day Trip to a Local Water Park or Pool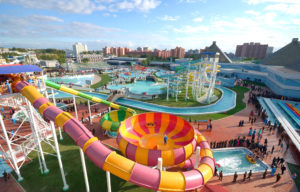 Whether you're a young adult going with friends or you're bringing your own kids, water parks are great options to help fight off the summer heat. While there is only one complete water park on Long Island, there are a few other amusement parks to consider. If you're less interested in rides and more interested in relaxing by the pool but don't have your own, there are quite a few public pool options.
–Adventureland, Farmingdale
While this amusement park mostly has standard rides and attractions, it does offer three water rides: Adventure Falls, Crocodile Run and Little Dipper.
–Centereach Pool, Centereach
At the Centereach pool, you will find a large swimming pool, a winding water slide and a spray park for small children.
–Splish Splash, Calverton
The only full water park on Long Island, Splish Splash is a popular place to stay cool during the summer. The park features 22 attractions in the following categories: rides and slides; waves, rivers and pools; and kiddie areas.
---
See a Movie
Step inside and relax in an air-conditioned theater while enjoying the newest summer film. Some theaters to check out on Long Island are: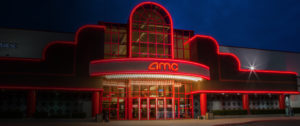 –AMC Loews, Stony Brook
AMC Loews has stadium seating in all 17 theaters. It has IMAX options for select showings. AMC Loews has Coca-Cola Freestyle, which has 100+ drink options, all on a screen for you to choose from. The theater offers a discount for students that show a valid student ID. There are closed caption devices for each theater, making every movie enjoyable for patrons who are deaf. There are assisted listening devices for people who are hard of hearing and audio description devices for blind patrons.
–AMC Roosevelt Field 8, Garden City
This AMC location offers reserved seating, closed caption devices for deaf patrons, audio description for blind patrons, assisted listening devices for patrons that are hard of hearing, premium power recliners, stadium seating, student discounts with a valid student ID and Coca-Cola freestyle.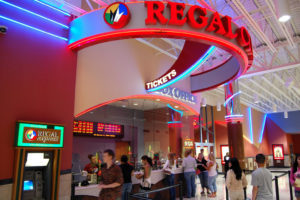 –Regal Ronkonkoma Stadium 9, Ronkonkoma
Regal Ronkonkoma has nine theaters with stadium seating, all of which have king-size reclining chairs and reserved seating.  They also partnered with myLINGO, an app that allows you to play the audio for select movies in Spanish.
–Regal Deer Park Stadium 16, Deer Park
Regal Deer Park offers a little more than the Ronkonkoma location, with 16 theaters that have stadium seating, IMAX and RPX (Regal Premium Experience). It is located in the Deer Park Tanger Outlets, so there are plenty of convenient options for a meal before or after your showing. The myLINGO app also works at this location.
---
Go Ice Skating
If you've never felt the chill of stepping on to an ice rink in the summer, you're missing out. Luckily, there are many Long Island ice rinks that offer summer sessions for public skating.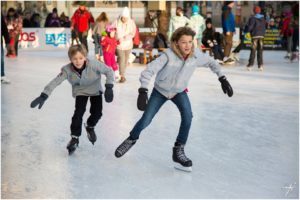 –Port Washington Skating Center, Port Washington
July through August, there are sessions every Saturday from 10 a.m. to noon and every Sunday from 6 to 8 p.m. Prices are the same for everyone, no matter the age. It is $9 for skating and $5 for rentals.
–The Rinx, Hauppauge
The Rinx has two skating rinks, offering the biggest skating space on Long Island. The summer sessions for public skating are Monday through Thursday from 4:15 to 5:45 p.m., Friday (Rock & Roll Night) from 8:15 to 10:15 p.m., and Saturday and Sunday supersessions from 11 a.m. to 3 p.m. Admission cost varies by day and age, and skate rental is $6.
–Town of Oyster Bay Ice Skating Center, Bethpage
Frequently voted the best rink on Long Island, this place is worth checking out any time of the year. For public skating sessions, visit Mondays, Wednesdays and Fridays from 4 to 6 p.m., or Saturdays and Sundays from 1 to 3 p.m. Prices vary depending on age and skate rental.
---
Visit a Beach
Take a dip in the ocean to cool down at one of Long Island's many beaches :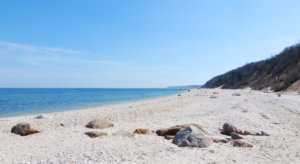 –Cupsogue Beach County Park, Westhampton
In addition to swimming in the ocean, this east end beach offers camping, fishing, scuba diving, an outer beach for off-roading, concession stands, picnic areas and showers.
–Jones Beach, Wantagh
This ocean beach has many amenities in addition to the miles of sand and water, including a gift shop, marina, museum, performance art center, pool, picnic areas, playgrounds, showers and food. There is an option to get a park permit, or you can pay a small fee each time you go.
-Long Beach, Long Beach
Whether you're going to tan in the sun, play in the water, surf or stroll down the boardwalk, this beach is a great choice. Long Beach has concession options, including food trucks. On the weekends, free trolly rides are offered to members with a valid beach pass. There's a bike share program, with plenty of locations and bikes.
–Nickerson Beach Park, Lido Beach
Enjoy the waves, swimming pools, a kiddie swimming pool, a concession stand, rentable cabanas, a playground, basketball courts, a soccer field, a skate park, volleyball courts, a baseball field, camping areas and a dog park. Prices are included on the website.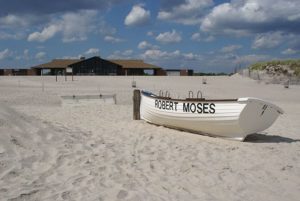 –Robert Moses Beach, Babylon
Robert Moses Beach has plenty to do, including swimming in the ocean, fishing, surfing and even golfing. There are concession stands, beach shops, picnic areas and playgrounds. Pick up a park permit or pay a small parking fee when you go.
–Smith Point Beach, Shirley
Whether you're swimming in the ocean, fishing, camping, scuba diving, playing on the playground, enjoying food at the concession stand or off-roading on the outer beach, you'll find plenty to keep you busy.
---
Treat Yourself to Some Ice Cream or Italian Ice
Cool down with a sweet treat by visiting a local ice cream or Italian ice shop.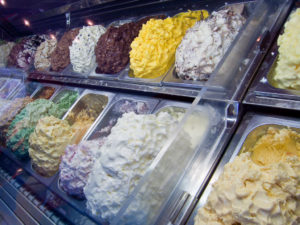 –Ice Cream Cottage, Mastic
Previously voted Best Ice Cream on Long Island by Newsday, Ice Cream Cottage is definitely a place to try if you haven't already. They offer many unique flavors, such as the popular Bartman ice cream (vanilla ice cream with fudge and chunks of Butterfingers), Hot Habanero Chilli Pepper and Cannoli Cream.
–Kilwins; Patchogue, Babylon and Huntington
Kilwins has so many sweet treats, not just limited to ice cream; they also have various chocolates, toffee, caramel, fudge, caramel- and chocolate-covered apples with toppings, popcorn and brittle.
-Magic Fountain Ice Cream, Mattituck
If you're searching for the most interesting ice cream flavors on the Island, look no further. Some of Magic Fountain's seasonal flavors include Cucumber, Loco Coco Dragon and Green Tea. They also sell vegan ice cream, frozen yogurt, cakes and pie.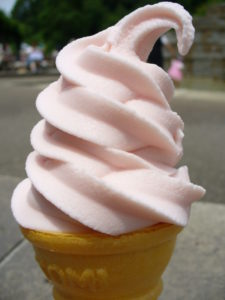 –McNulty's Ice Cream Parlor, Miller Place
This ice cream shop offers 30 homemade ice cream flavors and 7 seasonal flavors, with unique ways to serve them (such as Pop Tart ice cream sandwiches or waffles and ice cream). McNulty's also has a variety of soft serve options, shakes, frozen yogurt, acai bowls, cupcakes and cakes. There are booths inside, as well as outdoor seating. They offer ice cream catering for parties, which might be a cool idea to consider for your next barbecue. Keep in mind when visiting that they only accept cash.
–Rita's; Deer Park, Franklin Square, Oceanside and Lawrence
Considered a classic by many, Rita's has Italian ices, cream ices and custards served in many different styles unique to Rita's, including the Blendini: a mix of your favorite Italian ice, frozen custard and topping.
–Snowflake Ice Cream Shoppe, Riverhead
When you visit Snowflake Ice Cream Shoppe, you have the choice of getting homemade ice cream, soft serve, sorbets and sherbets. There are also 14 soft serve flavors to choose from – way more than your standard chocolate and vanilla.
Of course, there are always the two biggest chains for ice cream and Italian ices on Long Island: Carvel and Ralph's.