With a population of over eight million and home to all types of ethnicities and cultures, New York thrives as the country's most diverse academic and cultural city. From the Statue of Liberty, to Ellis Island, the five boroughs and numerous premiere institutions of higher education, New York continues to be a symbol for the American dream of opportunity, entrepreneurship, education and freedom.
Nested in the center, SJC Brooklyn has become a second home to a diverse group of non-native, ESL students — giving them opportunity, confidence, friends, an education with ESL support and a multicultural experience of a lifetime .
---
OPPORTUNITY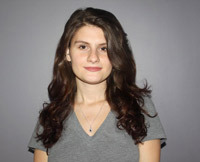 After living in Diber, Albania, until she was 6, Klara Kurti '17 moved with her family to New York City for a better life. Like many families who immigrate from overseas, her family came with almost nothing. After she graduated from high school, SJC provided Kurti with financial aid, through the College's Academic Center for English Language Studies (ACES) program. The funds made it possible for Kurti's parents to afford sending Kurti and her sister to college.
Not a lot of colleges acknowledge immigrants and ESL students. It's difficult to be successful in an environment where you don't fit in — the ACES program is there for those individuals," Kurti said. "You don't feel alone, you don't feel like you don't belong, and most importantly, you don't feel helpless because you weren't born here."
---
CONFIDENCE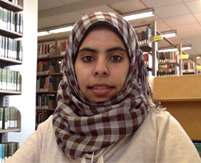 Ekram Alrowmeim '19 moved to Brooklyn, N.Y., in June 2012 from Sanaa, the capital of Yemen. As an ESL student, Alrowmeim reached a new level of confidence at SJC. "Speaking a foreign language can be really intimidating. It's hard to make yourself speak when you don't feel confident. The ACES program [at SJC] gave me the confidence not just to speak English but also to develop my reading and writing skills." Alrowmeim has met culturally diverse SJC students, like herself, whose first language is not English —helping her realize that she is not alone in her struggles with English.
I feel very lucky because I am having the experience of a lifetime; learning alongside students from every corner of the globe."
---
DIVERSE GROUP OF FRIENDS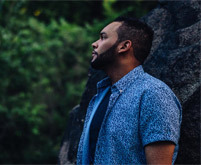 Arturo Olea '18 was born in Higüey, the capital of the eastern La Altagracia Province in the Dominican Republic. He moved to New York in 2012 to study architecture. While attending Manhattan Bridges High School, he became inspired to major in mathematics and computer science at SJC. Since his freshman year, Olea has been amazed by the amount of diversity at SJC.
I have met great classmates from Africa, Haiti, China, Russia, and Greece. They are wonderful people. I was encouraged to work with them on specials projects, share some foods and of course have some fun," he said.
Olea enjoys connecting with other cultures and the ACES program at SJC is one platform that has helped him find what he was looking for. He described ACES as, "More than a program; we are family; we know how to have fun; we are ACES."
---
MULTICULTURAL EXPERIENCE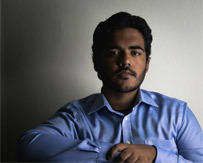 Rono Hem '19 was born in Dhaka, Bangladesh, where he attended St. Joseph's higher secondary school. Since coming to New York in 2015 to pursue a degree in biology at SJC, Hem has fully embraced this new multicultural experience inside and outside of the classroom. Hem has ventured into Manhattan to attend two cultural outings with the College. Last semester, he saw the play Tom & Eliza, by Celine Song, and witnessed Anne Washburn's Antlia Pneumatica at Playwrights Horizons in New York City.
"The diverse nature of the classes [at SJC] is what makes connecting with cultures such an organic process. We have students from all over the world in my class — Ecuador, China, Jordan, Montenegro to name a few. The small class sizes have made connecting with other students almost inevitable."
---
NYC Education and ESL Support
"When I first started college, although I could speak and read English very well, I somewhat struggled with my writing skills. After one semester at the ACES program, I learned so much just about the writing process. There was always someone there to offer me academic support. It took a lot of practice and many different rough drafts, but now that I'm a senior, I can easily write a 10 to15-page paper without having to struggle as much." — Klara Kurti '17
"At the very beginning of the semester I was struggling to finish assigned novels from cover to cover in due time. I now feel significantly more confident in both my reading and writing skills. My professors have provided me with detailed constructive feedback and were more than happy to talk over questions at any convenient time for me. They also helped me notice some of the grammatical mistakes I am prone to." — Rono Hem '19