SJC Long Island students, faculty and staff joined local community members Saturday, Sept. 21, at the fourth annual Patchogue River Clean Up. Together, the 145 volunteers collected more than 500 pounds of garbage.
"The St. Joseph's College community has been participating in the Patchogue River Clean Up since its inception four years ago,"  said Kirk Lawrence, Ph.D., associate professor of sociology, coordinator of human relations and chair of the Sustainability Committee at SJC Long Island — as well as a member of the event's organizing committee.
"Each year, hundreds of pounds of trash are removed from the water and land. This year is the first year that Patchogue Lake was added as an official site, which will provide anopportunity for the College to make a visible difference by improving the environment on our campus and in the community."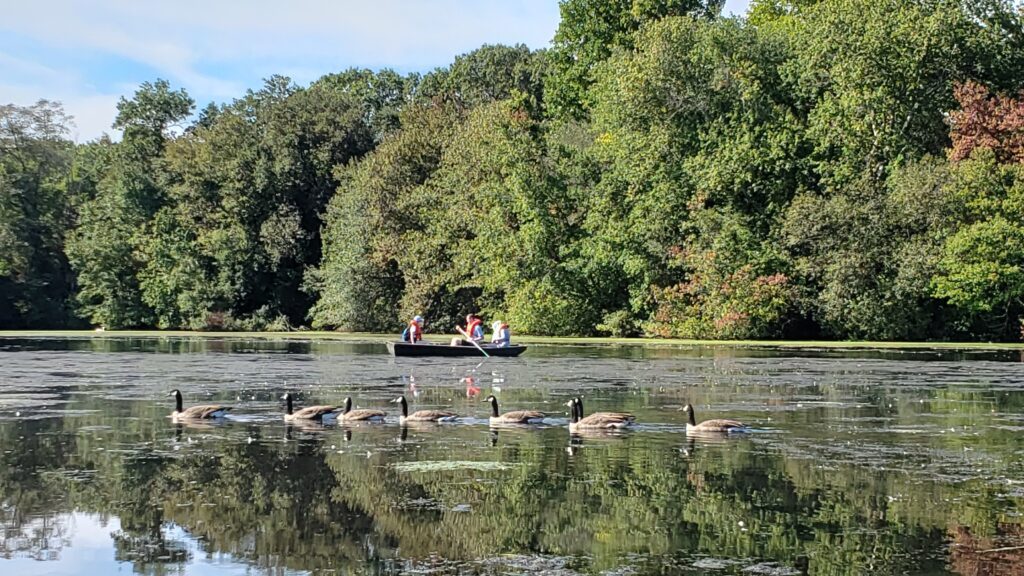 St. Joseph's student volunteers included a mix of members from the Biology and Sustainability clubs, and students taking General Biology (BIO 150).
"The event was a tremendous success," said Konstantine Rountos, Ph.D., assistant professor of biology. "This year, the Department of Biology led a group of volunteers to focus cleanup efforts specifically on Patchogue Lake, the SJC nature trail and the campus."