Service — it's one of the five pillars of St. Joseph's College, and it's what drives many students to lend a helping hand to local and global communities.
It's also the foundation of Students Taking an Active Role in Society (STARS), a student organization at SJC Long Island.
"By being a part of STARS, students have the opportunity to explore, interact and work with a variety of organizations around Long Island," said SJC Long Island senior and STARS President Katherine Escobar of Brentwood, New York. "The service opportunities are not only different, but they also allow students to discover their passion, whether it's through volunteering at the soup kitchen every month, our Sandwich Drive and Delivery, our Pumpkin Pie Bake-a-Thon event, during Special Olympics or Safe Halloween, or being a part of our Thanksgiving and Christmas drives. Being a part of STARS allows you to connect with other students who share the same interest and passion of doing service."
Leading a Life of Service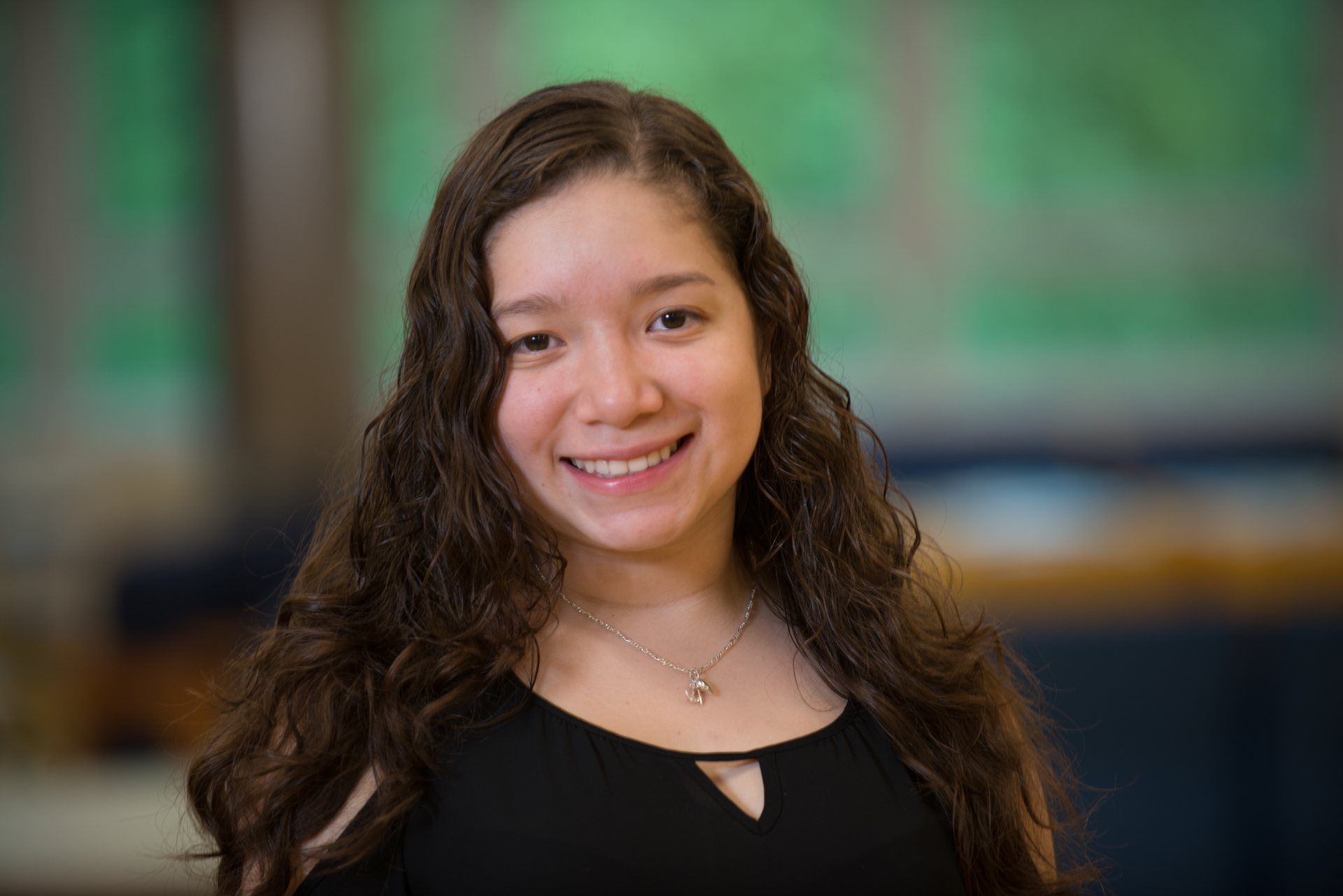 Escobar, 21, joined the club as a freshman. During her first semester at St. Joseph's, she was eager to help out at community-service events — something she always loved doing in high school.
"I think one of the biggest reasons why I joined was because I wanted to hit the floor running as a freshman and try to be involved as much as I possibly could," Escobar said. "I became much more involved with the club after being a part of the Alternative Winter Break trip that year, where we went to Oklahoma."
Her dedication to the organization already showing, Escobar joined the executive board as treasurer during her sophomore year. As a junior, she became president.
Standing Among STARS
"One of the biggest things that students gain from being involved and taking part in different community service opportunities is the sense of being a part of something that is much bigger then them, and knowing that even the smallest thing you do can make a big difference in the life of an individual, family or community," Escobar said.
The club hosted its sixth annual Safe Halloween on Oct. 24, drawing150 families and more than 250 children from local communities. With one of the biggest turnouts in the event's history, the club, which asks that guests donate non-perishable food when entering, received more than 500 items for donation.
"We begin planning for Safe halloween starting in June, and it really does take a lot of work to plan and coordinate every detail," said Escobar, a double major in Spanish and child study with a bilingual extension. "We couldn't have had such a successful event if it wasn't for all of our volunteers, and this really goes for all the events we have! Our events wouldn't be what they are if it wasn't for all the help we receive."
Students interested in volunteering at future events do not need to be members of the organization in order to help.
"Many of the students that do volunteer either hear about the service opportunity through their friends or through other clubs," Escobar explained.
---
Upcoming Events
• Thanksgiving Food Drive: Nov. 1–20
Donations of non-perishable food items will be collected and donated to the St. Joseph's the Worker soup kitchen.
• Special Olympics: Nov. 4, 8 a.m. – 2 p.m.
Members on volunteers will meet in the Danzi.
• Soup Kitchen: Every third Tuesday of the month
The next trip to a soup kitchen will take place Nov. 20 from 3:30 – 5:30 p.m. at St. Joseph's the Worker soup kitchen.
• Sandwich Drive and Delivery: Nov. 9, noon – 1 p.m. 
This event, co-sponsored by Habitat for Humanity, will be worked with Lighthouse Mission, a nonprofit food outreach organization on Long Island. Set-up will take place before noon. More information to come.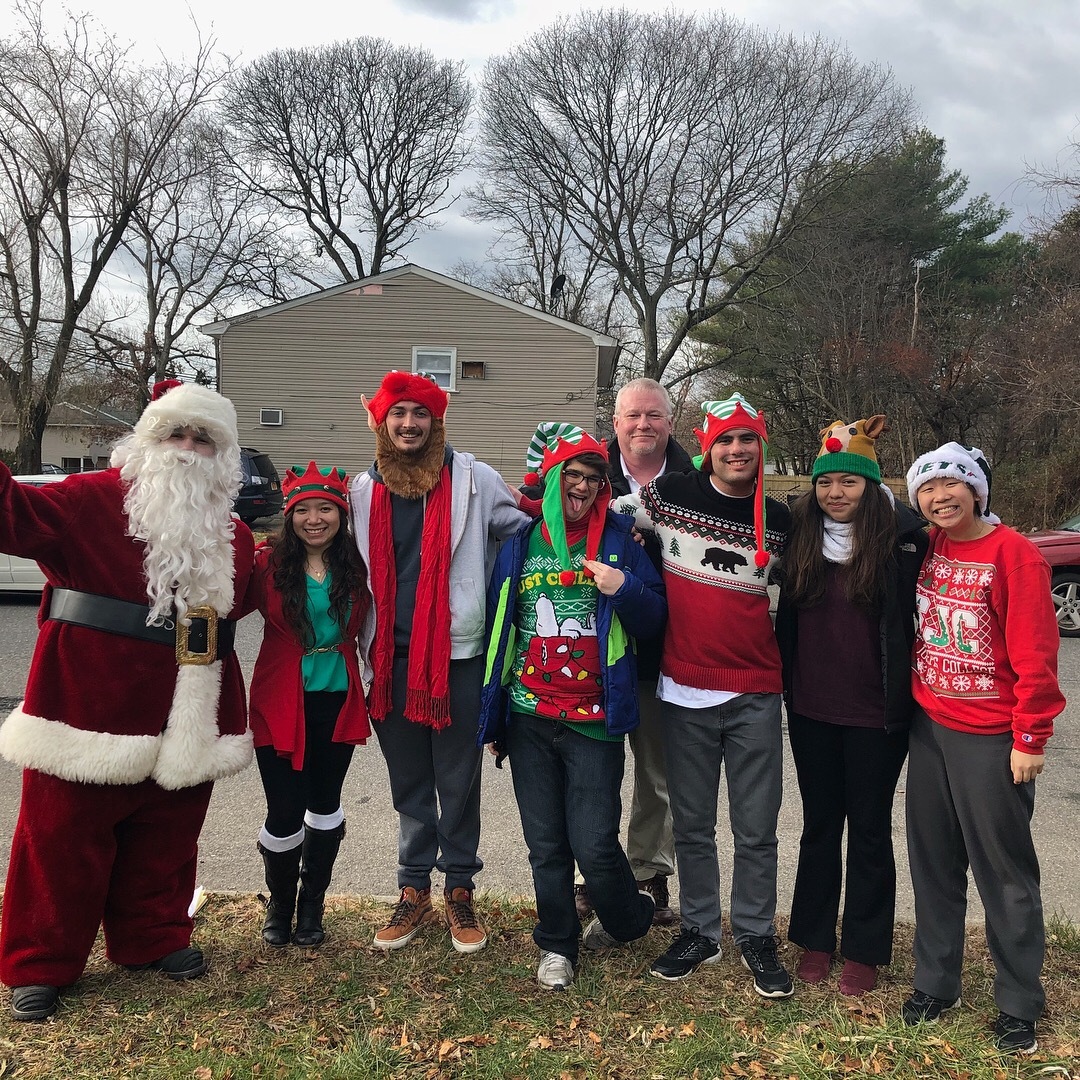 • Pumpkin Pie Bake-a-Thon: Nov. 18,
10:30 a.m – 1:30 p.m.
STARS members and volunteers will be baking around 100 pies in the Eagle's Nest Cafe.
• Christmas Drive and Delivery: Dec. 1–18
Donations of gifts will be collected at Campus Ministry, and they go to the families assigned to STARS by the Wyandanch Homes and Services organization.
• Alternative Winter Break
There will be two trips this winter. The first will be to Camden, New Jersey, from Jan. 6–12. The second will be to Agape, Massachusetts, from Jan. 14–17. Applications are now available and can be picked up in Campus Ministry.