Mathematics and computer science major Nicholas Pinzon fell in love with building websites while taking COM 205, Multimedia Applications, with lecturer Michelle Bliss at SJC Long Island.
So when he learned about a web development internship with the Association of Colleges of Sisters of St. Joseph (ACSSJ) last summer, Pinzon jumped at the chance to put his computer science skills to the test.
"I was very excited when I found out I got the internship because I knew it would provide me with real hands-on experience," said Pinzon, who hopes to become a web developer for a music or video game company after graduating in May.
Developing Skills with ACSSJ
While interning with ACSSJ from September through December last semester, Pinzon's responsibilities varied.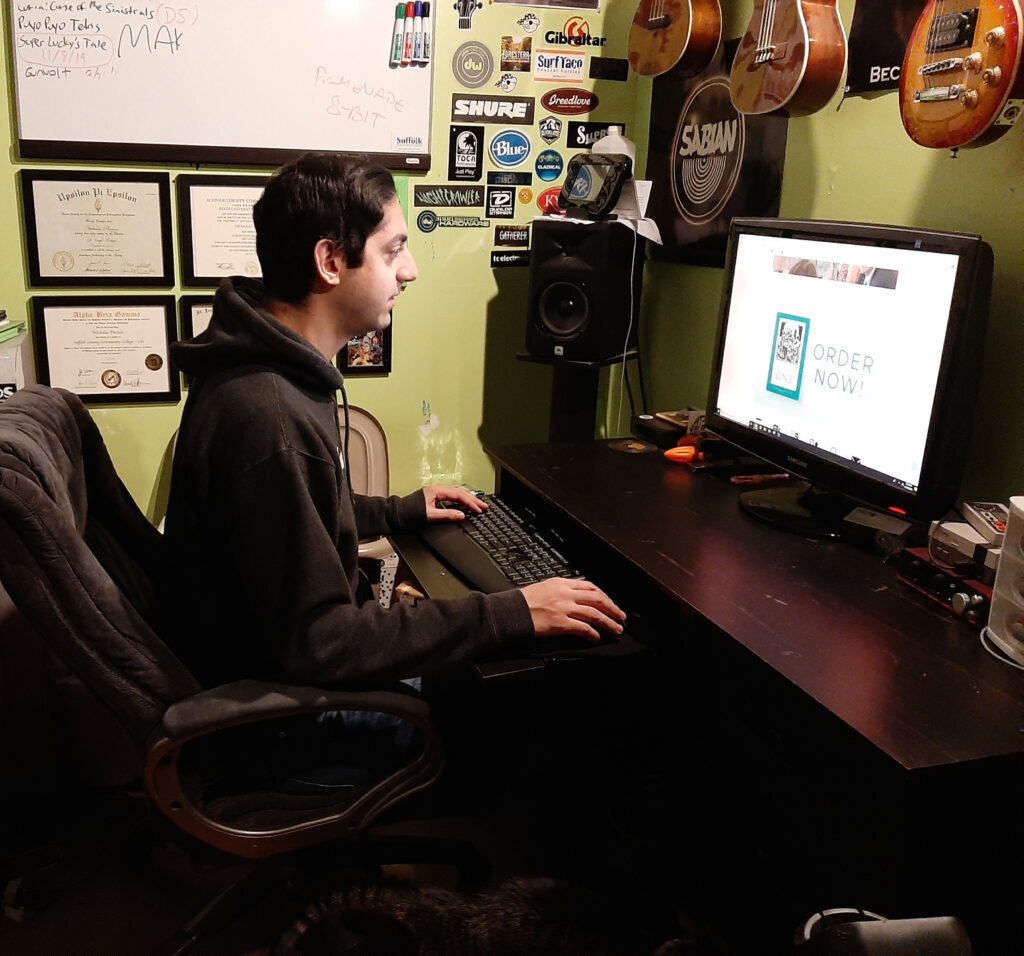 "I made small adjustments to the website — I'd insert a block of text here or delete a picture there," said Pinzon, 25, of Islip Terrace. "Other times, I reworked the layout of pages to make them more navigable or created new pages for additional content."
What Pinzon really appreciated about the internship was how it provided him with knowledge and experience outside of what he learned in the classroom.
"The main thing this internship helped me with is how to use an online platform to edit a website," Pinzon said. "When I took the multimedia class at SJC, we actually worked with the raw website code, which not everyone out there uses. A lot of companies use web-based platforms like Weebly (which is the one I used), WordPress, Wix, or Squarespace to create websites. Learning how to use Weebly is definitely something I wouldn't have learned in a typical college course."
Flexibility He Needed
As a full-time student who has a job and plays drums in a band, Pinzon knew it would be hard for him to find an internship that would fit into his busy schedule.
"The beauty of this internship is that everything, including my weekly meetings with Executive Director Martha Malinski, was all online," said Pinzon, a 2012 graduate of East Islip High School. "I got to make up my hours each week, so I could plan my work around everything else. There were some days I would work a little bit in the morning and then more later in the day after class, as well as nights when I would start at 6 p.m. and finish around 2 a.m.
"Also, Martha was great to work with and was always very understanding whenever I couldn't finish work in time because of school assignments," Pinzon added.