St. Joseph's University, New York President Donald R. Boomgaarden, Ph.D., has been named to the annual PoliticsNY Power Players in Education List.
PoliticsNY's Power Players in Education recognizes public officials; policymakers; superintendents and scholars; advocates and activists; and labor, business and nonprofit leaders who are "focused on harnessing the momentum that New York state has built up in order to equip educators with the resources and training they require to continue centering student success," the group states.
"I am honored to once again be named among so many well respected and accomplished leaders in education," said Dr. Boomgaarden said. "This year has brought about many changes for St. Joseph's, including our historic designation change from college to university. We are an institution on the move, and to be recognized on this list is a testament to the dedication of the entire St. Joseph's community."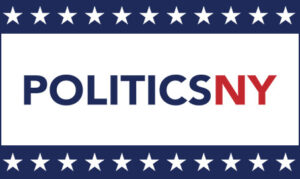 Dr. Boomgaarden is the eighth president of St. Joseph's University, New York. During his tenure, he has overseen the recent designation change from St. Joseph's College to St. Joseph's University, New York, as well as a successful reaccreditation with the Middle States Commission on Higher Education. He also successfully launched a new strategic plan, grew the University's endowment by nearly 50 percent and saw record high enrollments on all three campuses — Brooklyn, Long Island and Online — among his many other notable accomplishments as the institution's president.
A graduate of Rochester University's Eastman School of Music, Dr. Boomgaarden also studied at the University of Vienna, where he was a Fulbright Scholar. He additionally graduated from Harvard University's Institute for Management and Leadership in Education.