St. Joseph's College officially welcomes its eighth president, Dr. Donald R. Boomgaarden, to the College on July 1.
Dr. Boomgaarden, 62, is a lifelong musician and scholar who has worked in higher education for more than 30 years. He is the former provost and senior vice president for academic affairs at the University of Scranton in Scranton, Pennsylvania.
Dr. Boomgaarden takes leadership of an institution on the rise. Enrollment at SJC eclipsed 5,000 last fall, planning for the construction of the College's first dormitory continues to move forward and the College's academic profile continues to expand – including the recent addition of programs in applied behavioral analysis, forensic computing, human resources, studio art and industrial-organizational psychology.
SJC's new president, who will split time living on campus at SJC Brooklyn and at a residence near SJC Long Island, said his  first order of business is to be extremely visible at both campuses, getting acquainted with the students, staff, faculty and the entire College community.
"The entire time I'm president at St. Joseph's, I will be learning," Dr. Boomgaarden said. "I consider myself a lifelong learner, and I want to be sure that I always represent that lifestyle to our students and the whole community."
In addition to his love of music, Dr. Boomgaarden has an eclectic array of interests and hobbies. He is a certified yoga instructor, boasts a black belt in Tae Kwon Do and is a motorcycle enthusiast.
Dr. Boomgaarden, appointed by the College's board of trustees in March, replaces Jack P. Calareso, Ph.D., who had led SJC since 2014.
Below are links to Dr. Boomgaarden's bio page and his letter to the SJC community, as well as previous articles about Dr. Boomgaarden's appointment as president.
OnCampus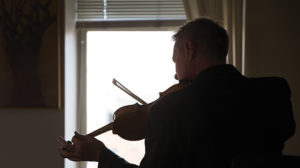 St. Joseph's College Magazine – Spring/Summer 2017 issue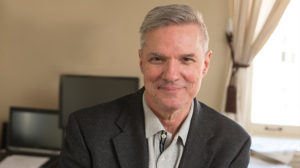 ---
Media Coverage of Dr. Donald R. Boomgaarden's appointment as SJC president