You're sitting on your couch binging a series on Netflix when you start feeling some pain in your left arm.
You shrug it off. But 20 minutes later, there are sharp pains in your chest, and you realize you're probably suffering from a heart attack.
And the nearest hospital that can help you is more than 60 miles away.
This was a very real scenario for folks living on Long Island's East End. But thanks to the efforts of St. Joseph's College graduate Susan Fay Somerville, vice president of clinical transformation at Northwell Health's Peconic Bay Medical Center in Riverhead, a much closer option became available in October 2017.
"We (now) have a cardiac catheterization department to treat patients with heart disease, but most importantly to treat patients who are having a heart attack," Ms. Somerville said. "In this region, you used to have to travel up to an hour and a half to get to a hospital that can treat you when you're having a heart attack. But now, we're bringing that service to this community."
From Nurse to VP
Ms. Somerville, 62, has worked in hospitals since she became a registered nurse at 20. After a decade in nursing, she enrolled at St. Joseph's, graduating from SJC Long Island in 1990 with a degree in health administration. She has since taken on many hospital roles, including president of Mount Sinai Beth Israel. Now, she's helping Peconic Bay Medical Center transition from a small community hospital to a regional medical center.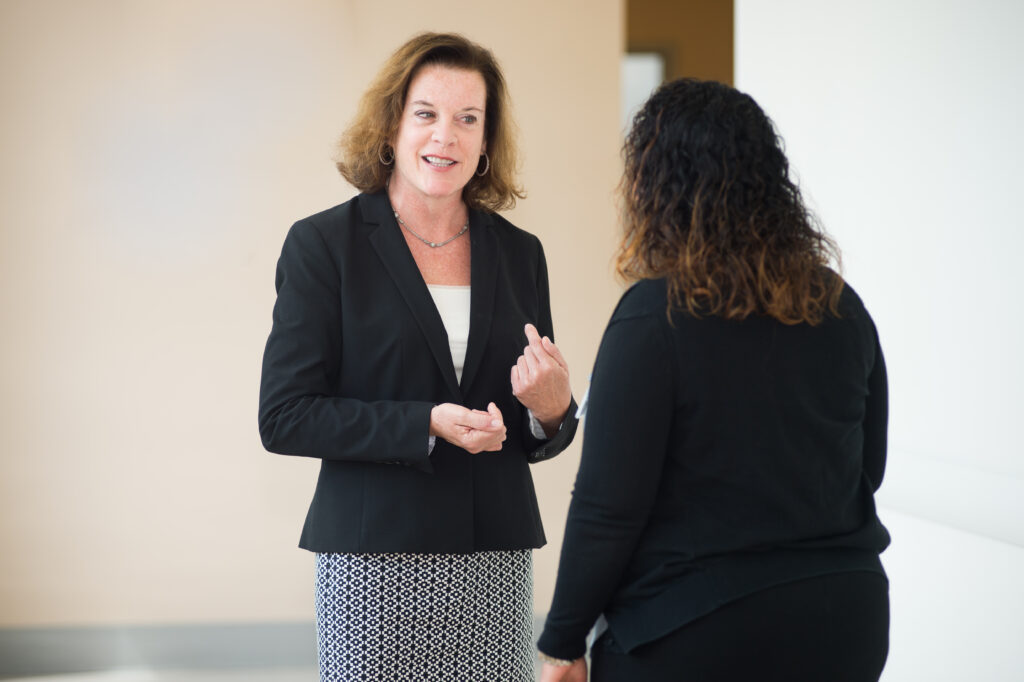 The decision to add a cardiac department to the medical center was a no-brainer, the Southold resident said.
"As a member of the community, it's really important to me that we have that service here," Ms. Somerville said. "As a cardiac nurse, I worked in a cath lab. I know that time is muscle."
For Ms. Somerville, the new Kanas Regional Heart Center at Peconic Bay is just one step in developing the hospital's services for the community. They are also focusing on stroke care, as well as improving the trauma center.
"I am here to support development of higher community services within the hospital," said Ms. Somerville, who started her latest position in January 2017. "I'm kind of involved with a little bit of everything.
"The highest community needs are for patients having a stroke, having a heart attack or someone who's had a traumatic injury," she added. "We want all those needs to be able to be met here at an appropriate level and also be able to connect those patients to a tertiary or quaternary level of care if they need it. And at the Northwell Health system, we really have the ability to do that."
While Ms. Somerville enjoys holding a key leadership position at a hospital, she will never forget where she started.
Remembering Her Roots
"First and foremost, I still am a registered nurse," she said. "That is the core of what I am. Sometimes people say to me, 'You used to be a nurse, right?' And I say to them, 'No, I still am a nurse.'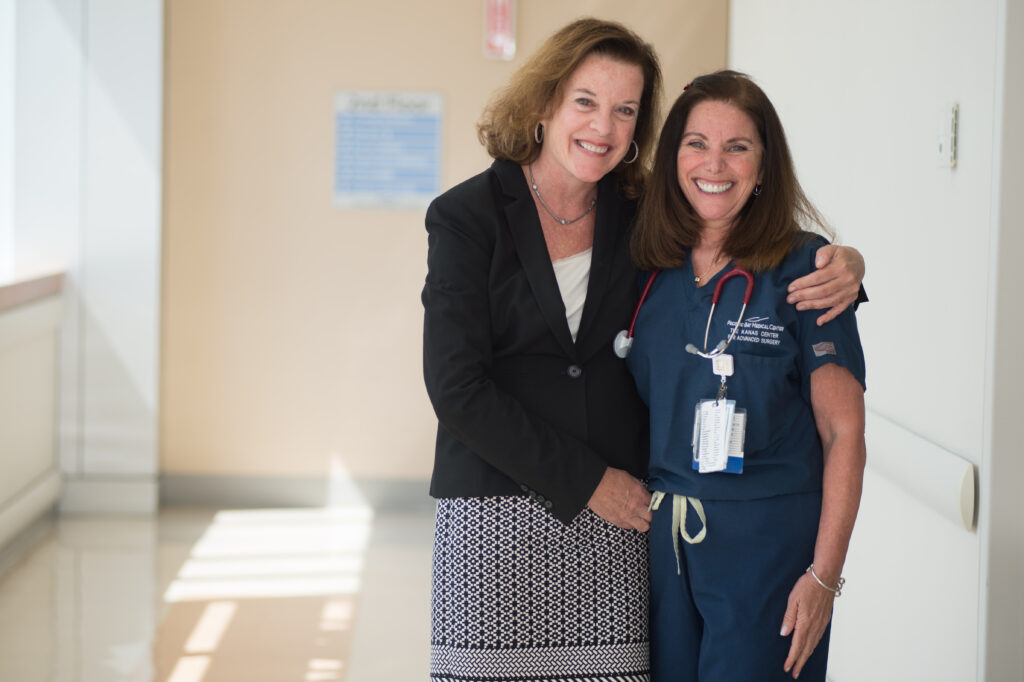 "It's very gratifying work," Ms. Somerville continued. "Taking care of patients is humbling. They let us into their lives at a point of vulnerability, and it is a privilege to do that work."
Ms. Somerville's passion for nursing developed during childhood, when her dream job was to follow in the footsteps of two of her aunts.
"I so admired their focus on their jobs and their excitement about the work that I literally do not remember not knowing that I wanted to be a nurse," she said. "I was interested in a role where you were giving to other people. There's an immediate gratification in taking care of patients. It's very powerful."
While Ms. Somerville didn't expect her career path to take the course it did, she has thoroughly enjoyed all she has done.
"My husband and I laugh, and we're still like, 'How did this happen?' But the fact of the matter is it gives you great luxury to think about what you want to do next," she said.
Ms. Somerville's change in careers is due in part to her time at St. Joseph's, where she took classes at both SJC Long Island and SJC Brooklyn.
"We're in a world where there are expectations of having to accomplish certain levels of education in order to support the advancement of our career," said Ms. Somerville, who returned to SJC Long Island last fall as an adjunct professor. "St. Joe's broadened my knowledge. I started to understand the world in a much broader sense of health care administration. Clearly, as my career moved forward, that became a very important foundation for me."