Morocco. France. Spain.
While you may not be able to hop on a plane and travel around the world right now, you can bring the world to your very own kitchen. Here are five international recipes, recommended by Linda Lubranski, the coordinator of Global Studies at St. Joseph's College.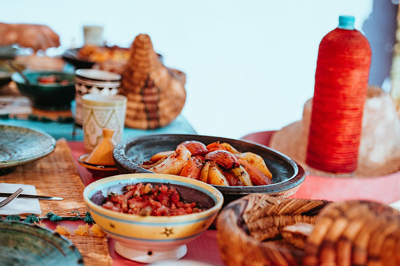 Located in North Africa and sharing a border with Spain, Morocco is visited by many SJC students who study abroad in Spain. Moroccan tagine, usually made in a clay pot, includes Aleppo chili flakes, which gives it a uniquely Mediterranean flavor without making it super spicy.
"Since this has a tomato base, it's best for a night that you want something heavier, particularly a rainy night," suggested Lubranski, who made her dish vegan and ordered the Aleppo pepper online.
Non-vegan versions of the meal include meat, poultry or fish.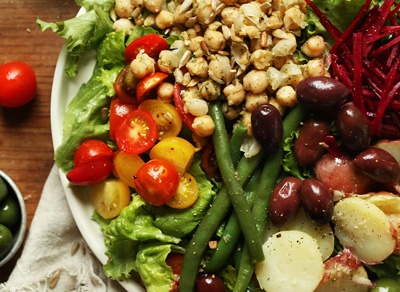 This recipe is from Nice, France. During a faculty-led study abroad trip to France last summer, students had the chance to visit the coastal city, which is near the world-famous Cannes Film Festival. The above recipe is a vegan version, but usually the non-vegan version has tuna in it.
"This recipe is healthy and filling," Lubranski said. "It's a little heavier than a traditional salad, so you don't feel hungry 30 minutes later."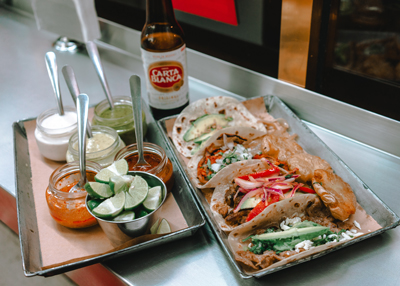 What makes the asado marinade unique is that it's a blend of dry spices and citrus (orange juice). This marinade is used in a number of Latin American countries.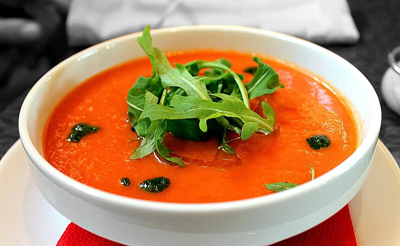 Spain is a very popular destination for SJC students studying abroad. This Spanish chilled tomato soup is indicative of the Andalusian region because it doesn't have bread to thicken it.
"It's a 'pureed salad, of summery vegetables," Lubranski said. "I find this refreshing. Even though it looks like tomato juice, it tastes so much better!"
5. Aunt Juli's Zucchini Bread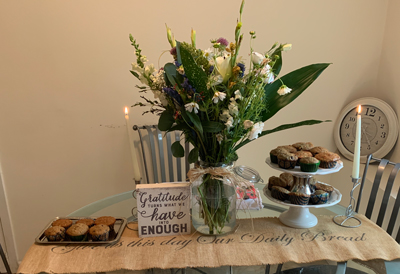 From Lubranski's very own Aunt Juli, this recipe can be made with local zucchini, a staple of Long Island summer gardens. The pineapple adds sweetness to this zucchini bread.
"I make this into zucchini muffins so that they're individually portioned and easier to share with others," Lubranski said.
Recipe: 
Combine 3 cups flour, 1 and 1/2 cups granulated sugar, 1 tsp baking soda, 1 tsp baking powder, 1/2 tsp salt and 1 tbsp ground cinnamon in a bowl.
In a separate bowl, combine 3 cups grated zucchini, 1 cup crushed and drained pineapple, 1 cup vegetable oil, 3 eggs and 2 tsp vanilla extract.
Mix both the wet and dry ingredients together, then mix in 1 cup chopped walnuts (optional).
Bake for 50-60 minutes at 350°F in a 9×3 inch pan.